Honoured that Claire Knight, my guest reviewer, was asked by Bookouture to take part in Lesley Welsh's The Serial Killer's Daughter blog tour today.  Find out her thoughts below!
ABOUT THE AUTHOR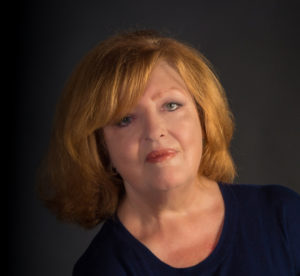 Lesley Welsh sadly passed away in April this year. Lesley was born in Strawberry Field children's home and raised on a notorious council estate in Liverpool. Later she moved to London where she studied English and Drama and worked as a freelance writer specialising in alternative lifestyles. Her articles appeared in Cosmopolitan, Marie Claire, Red, Bite, Time Out and many others before she established Moondance Media, a magazine publishing company. Her dark and compelling short story Mrs Webster's Obsession was turned into a film. Lesley moved to Spain and sadly passed away in April.
ABOUT THE BOOK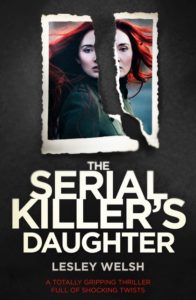 Suzanne Tyler barely knew her father. But when she's given a series of secret diaries and eight mysterious photographs of women from his possessions, she knows she won't be able to rest until she knows the truth about him.
To Suzanne's shock, one of the photos is of her friend Sophie, who died ten years ago in an unexplained and devastating fire.
But Don only met Sophie once, on an unsettling visit he paid Suzanne just days before Sophie's death… So why did he have a picture of her?
Unable to let Sophie's memory alone, Suzanne begins to dig into her father's life. What horrors is she about to unearth in his diaries? And who is it that's out there, watching her every move?
Chilling and utterly page-turning, The Serial Killer's Daughter is a compelling thriller, perfect for fans of C.L. Taylor, Rachel Abbott, and Tom Bale.
Claire's Rating: 4/5
Claire's Review:
You're meant to know family the best, but what if the man you know as Dad isn't the man you believe he is and then you discover that you've been shielded from his true nature and even then, no one actually knows the true extent of this man's personality.
Don, he is a character and a half. He's a smooth talker, ladies man but he can move from smoothie to bully without a breath. Suzanne has her dad on a metaphorical pedestal until his visit to her during her uni years, she only saw the smooth talker, loveable dad in Don. But then everything changes when she finds a photo of her best friend from that time in her late father's possessions and she wants to know why. It becomes an itch she needs to scratch. And I don't think she's prepared for what she finds.
The writer has a great writing style, its uncomplicated but packed with intrigue – I wanted to know what was going to happen next to Suzanne and Don. The story has a fantastic climax and for a change, I got to see some of the aftermath to the climax, the "What happened next" to our antagonist!
I really wish I could tell Lesley that she's written a brilliant twisted thriller that I have really enjoyed and I would have loved to have read more from her.
Huge thanks to Kim Nash of Bookouture and Netgalley for my copy of The Serial Killer's Daughter and muchos gracias to Noelle for letting me host the #Crimebookjunkie stop on the blog tour.
Thanks for the great review, Claire!  Links to buy this book can be found below! 
UK ?? http://amzn.to/2nX40Tn
US ?? http://amzn.to/2p01fQO