Thrilled to share that Valerie Keogh's

THAT ONE MAY SMILE

 blog tour starts JUNE 19th! Once again, the ever-so-awesome, Kate Moloney – has organised a superb group of #awesomebloggers to #ShareTheBookLove! That One May Smile was first published in 2014 and is the first in the Garda West Crime Novels. There will be reviews, extracts, guest posts – you name it, to keep you hooked on this tour!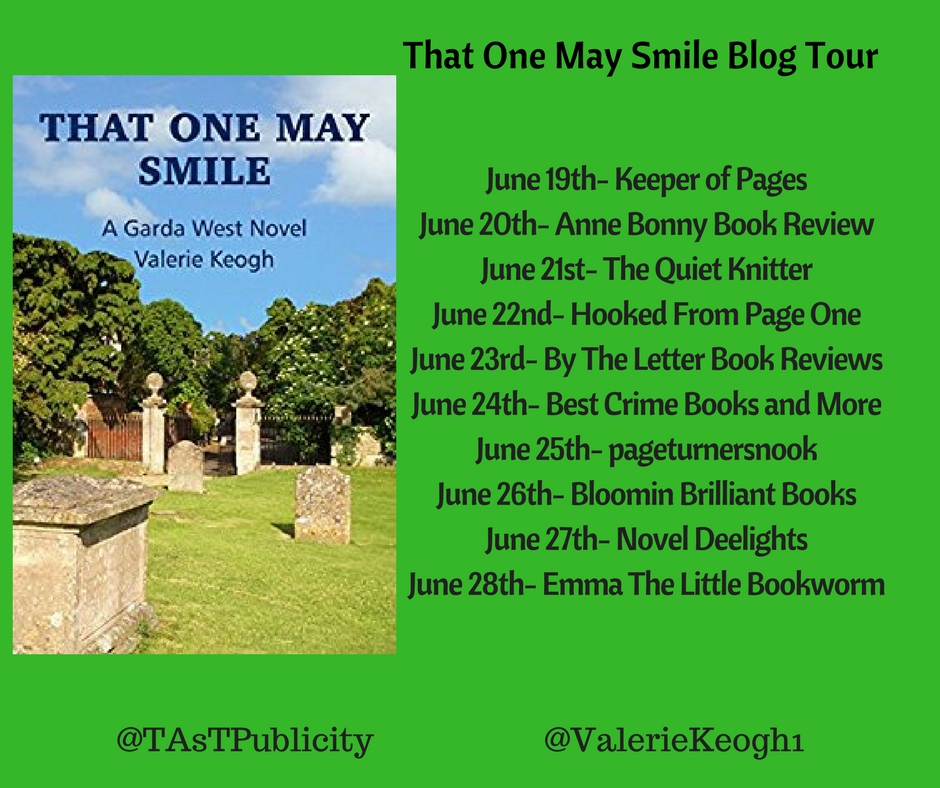 ABOUT THE BOOK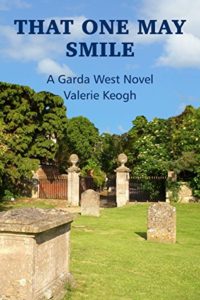 When Kelly Johnson's husband disappears, her perfect world in the Foxrock suburb of Dublin falls apart. Then she stumbles on a dead body in the graveyard behind her house.
A coincidence? Garda Sergeant Mike West thinks so until he finds a link between the dead body and Kelly's missing husband.

And then to add to the problem, Kelly disappears.

The investigation takes West first to Cornwall and then to Cork, on the trail of a tangled case involving identity theft, blackmail and illegal drugs. And as if the complications of the case weren't enough there is the constant, irritating – and definitely unsuitable – attraction, to the beautiful Kelly, who will keep disappearing!

Close Ranks the next installment of the Garda West novels is now available.
WOW! How awesome does that sound?! If you are already intrigued, you can pick up a copy of this crime thriller HERE! See you June 19th, #bookjunkies!!