Today I have author of Bad To The Bone, Tony J Forder with a fab author guest post on characters – well a specific character…Bosch! But first, let's find out a bit about the author and his latest publication!
About The Author

On 1st February 2017, Tony signed to Bloodhound Books, who published his new edgy crime thriller Bad to the Bone on Saturday 29 April. It features DI James Bliss and DC Penny Chandler, and is the first in a series.
On 28 September 2017, Tony's dark, psychological crime thriller, Degrees of Darkness, featuring ex-detective Frank Rogers, will also be published by Bloodhound Books. And in November, they will publish his new fast-paced action thriller Scream Blue Murder.
Tony Forder has been writing stories since childhood, but it was only when he won a short story competition judged by an editor from Pan Books, that he realised he might actually be half decent at this writing business.
The story, Gino's Bar and Grille, went on to be published in Dark Voices 2, part of the celebrated Pan Book of Horror series. Three further short story sales followed: Book End, published in Dark Voices 4, Character Role, in FEAR magazine, and finally A Grim Story, which featured in A Rattler's Tale.
During a book singing for Dark Voices 2, Tony was seated next to author Brian Lumley. At one point, Tony revealed to Brian that he felt out of place alongside all the proper writers. Brian then told Tony something he has never forgotten: "The moment you sat down and pulled a story out of your imagination and put it to paper, you became a proper writer."
Subsequently, Tony began to focus on novel writing. He admits that his initial attempts were exploratory and somewhat derivative, although there was some interest from an agent – who oddly enough turned out to be Brian Lumley's wife, Dorothy.
As a part-time writer with a full-time job, plus some ill-health, life got in the way and, although Tony continued writing, it took a back seat to making a living.
This year, however, Tony has been inspired by new ideas, and has been working hard on completing ideas and developing characters. In the meantime, he hopes you enjoy Bad to the Bone.
About The Book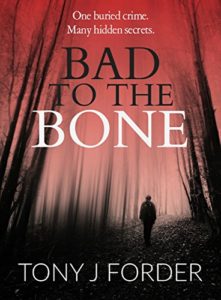 A skeletal body is unearthed in a wooded area of Peterborough, Cambridgeshire. DI James Bliss, together with DC Penny Chandler, investigate the case and discover that the young, female victim had been relocated from its original burial site.
A witness is convinced that a young female was struck by a vehicle back in the summer of 1990, and that police attended the scene. However, no record exists of either the accident or the reported victim. As the case develops, two retired police officers are murdered. The two are linked with others who were on duty at the time a road accident was reported.
As Bliss and Chandler delve deeper into the investigation, they start to question whether senior officers may have been involved in the murder of the young women who was buried in the woods.
As each link in the chain is put under duress, so is Bliss who clashes with superiors and the media.
When his team receives targeted warnings, Bliss will need to decide whether to drop the case or to pursue those responsible.
Will Bliss walk away in order to keep his career intact or will he fight no matter what the cost?
And is it possible the killer is much closer than they imagined?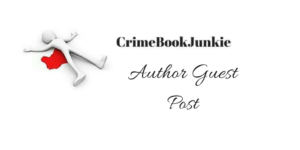 HARRY BOSCH
Native Angelino and son of prostitute Marjorie Phillips Lowe, Hieronymus Bosch – better known as plain old 'Harry' – has been with us now for twenty-five years. He was born into the literary world as a hard-bitten LA detective who had served as a tunnel rat in the Vietnam war. It's possible that Michael Connelly never envisaged that he would still be writing about Bosch a quarter of a century later, for had he done so he might have made him just a little younger. Sadly, Harry Bosch is sixty-seven and his run must be coming to an end.
Connelly's new book features Renee Ballard, a new LA cop character, and it may be that he is looking for someone to take over when Harry finally hangs up his gun. Of course, Harry is a volunteer these days, a man of leisure who cannot quench the thirst he has to solve crimes. There is still some scope for this man of substance to remain in our lives for a little while yet, but that ticking clock doesn't stop for anyone. I'd like to think that somewhere down the line, Connelly is already lining up Harry's final case, that it will see him working alongside Ballard, and approving – albeit grudgingly if he remains in character – as he passes on the baton.
Harry Bosch is an engaging character. He's not always overly pleasant, his humour emerges rarely but to good effect, and he does not suffer fools gladly. He's a stickler for the rules provided it's other people following them and not necessarily him having to. But he is relentless in his pursuit of the truth, is fiercely loyal to those deserving of that loyalty, and is afraid of no one. Not that he does not fear; he does, but only for the safety and security of his daughter, Maddie. With his daughter in his life, Bosch is both weaker and, conversely, stronger. Maddie has allowed us to see more of his softer side, the love he is able to feel. Equally, Harry now has a very positive reason to live, and those two worlds collide on a regular basis.
The TV version must be regarded as a wholly separate beast. The character of Bosch, as played by Titus Welliver, is twenty years younger than the novel version. His war experience was in the Gulf rather than the far-east, and there is no hint of a moustache. I am a huge fan of both versions, and it will be a sad day for this Connellyphile when Harry is no longer with us. His other creations, such as Haller, McEvoy, Walling and McCaleb are welcome distractions and enduring characters. But they do not resonate the way Bosch does, and whilst they all come together to form a wonderful catalogue of work, it is Harry Bosch who will linger most in the memory when Connelly flourishes his last quill or taps his last key.
LOVE that!  Thank you so much, Tony! So who are your favourite characters? Feel free to comment below!  To grab a copy of Bad to the Bone, just click the wee book below!