Eeeeeeek! I have been a massive fan of Emma L Clapperton right from the start so I was over the moon and ever so excited to have been asked to take part in

The Suicide Plan

blog tour!  My thanks to Sarah Hardy and Bloodhound Books for the ARC and opportunity!
About The Author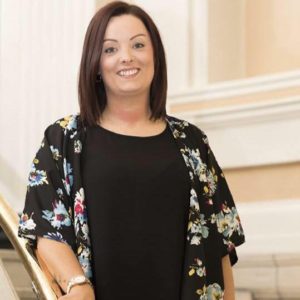 Emma Clapperton, born December 1985, has always had a passion for reading and writing. She particularly enjoys reading supernatural or horror books.
Emma studied childcare and gained qualifications to work with the early years in 2002, later going on to work in the Montessori sector of early years. In 2017 she gained a qualification to work as a Forest School early years leader and can often be found teaching three and four year olds how to cook on an open fire.
She is the writer of a supernatural crime series based in Glasgow, which she writes under the pen name of Emma L Clapperton.
She currently resides in a little town outside of the city of Glasgow with her husband and ginger cat and is working on future projects.
You can contact Emma via:

 FACEBOOK  & TWITTER 
About The Book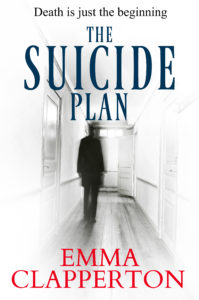 Standing up and welcoming everyone to the spiritualist church is something Patrick McLaughlin does most evenings. Most of the faces in the audience are familiar to him, except one. David Hopkirk walks into the West End Spiritualist church in Glasgow and slits his own throat in the middle of a demonstration. His reasoning? Patrick is only of use to him in death.
In this novella, Patrick is once more catapulted into a world which sees the death of a ten year old boy, a failed court case and a family torn apart. He has most of the puzzle pieces in his possession, he just needs to fit them together.
My Rating: 5/5
My Review:
OMFG #bookjunkies! Two things first: THAT cover and THAT blurb! Both would have me grabbing the book off a shelf in order to purchase! Talk about a #KillerHook – and I had not even started the book yet!
In this superb novella, we return to Glasgow and meet up with Patrick and Jodie McLaughlin. The paranormal couple are met with tragedy, loss, betrayal and the search for the truth.
The plot is perfectly paced and kept me on the edge of my seat at times. There is a haunting sadness to this story and it sits on the pages like a mist over a lake….you can never see far enough ahead to pick out the twists, even if you think you have! Bloody loved that!
I was over the moon to see that Preston & Lang, the police duo, were back as I loved these guys in Beyond Evidence and Henderson Manor. However, even though there are some references to the backstory from both these books, this novella can easily be read as a stand-alone.
I also was thrilled to meet up with Patrick and Jodie again! I forgot how much I adored these characters until I read this short story! Now I am aching for more!! And Eeeeeek! The bairn (see, I am not just your average Canadian! I can pick terminology up too! ?) Lewis….he has grown up a bit and is a little bit freaky…in a good way! #ISeeDeadPeople comes to mind ~ but that is what happens when your parents are Patrick and Jodie McLaughlin! I can see a whole story about this wee man…*hint hint* Ms Clapperton! ?
The Hopkins and the story surrounding the circumstances of the death of their son is intriguing, and really had me questioning – Who Did It? and Why!?
This gets a definite HELL YEAH recommendation from me! For a short story, it really pulls you in and feels like a full-length novel in itself! I thoroughly enjoyed it and now cannot wait to see this series continue! Click the wee book below and grab a copy (Currently FREE) because I guarantee you will become of fan of this author! She simply rocks!