EEEEEEEEEEK!  I absolutely ADORE Howard Linskey and so when I was asked if I wanted to take part in THE SEARCH blog tour…well it was an easy You-Bet-Your-Sweet-Arse I do!!  I'll also be buying this #badboy and hope that I see Mr Linskey at some point to get it signed!!! Woohoo!  Ok, I have calmed down a bit…let's first find out a bit about the fantabulous Mr Linskey and his latest publication!
About The Author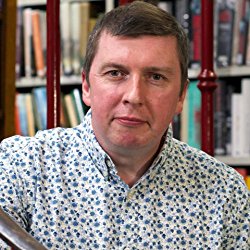 'The Search' is the third book in a crime fiction series written by Howard Linskey for Penguin Random House, featuring journalists Tom Carney & Helen Norton with police detective Ian Bradshaw. The other titles in this series are 'No Name Lane' and 'Behind Dead Eyes'. He is also the author of 'Hunting the Hangman' a historical thriller about the assassination of Reinhard Heydrich in Prague during WW2.
His David Blake books have been optioned for TV by Harry Potter producer, David Barron. They are published in the UK by No Exit Press, in Germany by Droemer Knaur and in the US by Harper Collins. The Times newspaper voted 'The Drop' one of its Top Five Thrillers of the Year and 'The Damage' one of its Top Summer Reads. Both books broke into the top five Amazon Kindle chart.
Originally from Ferryhill in County Durham, he now lives in Herts with his wife Alison and daughter Erin
About The Book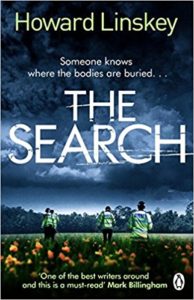 Someone knows where the bodies are buried…
Little Susan Verity went missing during the heatwave of 1976. An unprecedented amount of police resource went into finding her, but to no avail. Until now.
Convicted serial killer Adrian Wicklow was always the prime suspect. In the past, he's repeatedly lied to the police about where Susan's body is buried – playing a sick game from behind bars.
But this time, he says, he'll tell the truth. Because Adrian Wicklow is dying.
Detective Ian Bradshaw works with investigative journalists Helen Norton and Tom Carney to find the body. However, this is Wicklow's life's work. Would a murderer on death's door give up his last secret so easily…?
DAMN THAT SOUNDS GOOD!  AND THAT COVER!!! #COVERGASM!  Now for the awesome guest post!  Enjoy, #bookjunkies!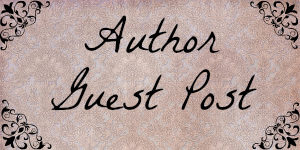 CrimebookJunkie
In Search of Characters
By Howard Linskey
'The Search'
Six children go out to play one summer morning in 1976 but only five return. What has happened to Susan Verity?
'The Search' is the third in my series of crime books set in the north east of England, which feature not one but three main characters, who work together on cold cases and contemporary mysteries. Detective Sergeant Ian Bradshaw teams up with investigative journalists, Helen Norton and Tom Carney, to tackle seemingly unsolvable crimes.
The Susan Verity case is twenty years old when it's reopened, due to the publicity surrounding the anniversary of her disappearance, which has haunted her village. The man long suspected of killing Susan says he will now tell the truth about her. Serial killer Adrian Wicklow has terminal cancer, so maybe he is ready to come clean but Wicklow is notorious for playing games and never keen to give away anything of value. The only thing he has left, after so many years in prison, is the truth and he guards it jealously.
Finally he makes a pact with Ian Bradshaw. The detective must listen to the tapes of his recorded memoir; a highly disturbing account of Wicklow's life and crimes that takes Bradshaw deep into the killer's deranged mind. For the sake of the relatives, Bradshaw reluctantly agrees but Wicklow makes one further condition. Bradshaw must work out Wicklow's twisted motivation for his crimes and report back to the prisoner. Wicklow won't give up the truth to just anyone and insists Bradshaw must earn the right to it.
Ian Bradshaw is a complicated soul who does not easily fit in at Durham CID. He is seen as an outsider, who carries the burden of some ill luck that leaves him all but written off by the opening of my first book, 'No Name Lane'. Bradshaw's journey is one of perpetual self-redemption as he tries to prove himself while being disregarded by his superiors. He suffers from anxiety, panic attacks and occasional crippling bouts of depression that began when a colleague was paralysed in an accident he blamed himself for. Sometimes Bradshaw wonders if he would be better off turning his back on a life spent delving into brutal murders altogether then he reasons that at least they occupy his overwrought mind and keep him from getting worse. One of the key questions in The Search is whether a man who always feels close to cracking can really go so deeply into the mind of a monster without being irreparably damaged.
Helen Norton is 'not from round here'. She loves her adopted home in the north east of England but has the accent and mannerisms of someone who grew up in Guildford, Surrey. Tom made the mistake of jokingly referring to her as 'a southern princess' the day they met and she overheard him. They got off to the worst possible start but gradually learned to respect each other's skills and now work together as an extremely effective team. They also shared a kiss a while back and it has hung over them ever since. Helen is incredibly intelligent, hard-working and a great investigative journalist. She also has a long term boyfriend who wants her to jack it all in and come home. In The Search, he proposes to her in the most public manner imaginable, leaving Helen with the choice of marrying a man she isn't fully sure she loves or embarrassing them both in the most excruciating way.
If Tom Carney is in love with Helen Norton he would never admit it, even to himself. He would concede he is attracted to her but figures that ship has long since sailed, particularly as she has that bloody boyfriend. Anyway, he's not good at relationships and doesn't like commitment. If you asked him if this is because of his own abandonment by his mother at the age of four, he would snort his derision and tell you to leave that sort of nonsense for the psychiatrists. He would however also tell you that sooner or later everyone leaves.
The three characters above have one thing in common. I really like them and have thoroughly enjoyed adding layers of complexity to their lives then chucking problems at them to see how they cope. I'd like to publicly apologize to them here and now for everything I've put them through in the name of entertainment but at least their lives are never boring.
'The Search' by Howard Linskey is published by Penguin Random House on 4th May.
OMG! OMG! OMG!  I cannot WAIT to read this book!  It will definitely be bumped up my TBR.  If you fancy a copy, just click the book below!