Whoop! Whoop! Excited to be a part of Jane Isaac's THE LIES WITHIN blog tour today! I have a pretty awesome Author Guest Post to share with you all….YAY…but first, let's find out a bit more about this awesome lady and her latest publication!!
About The Author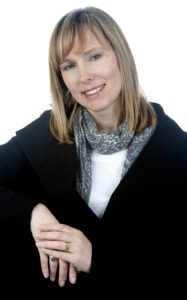 Jane Isaac lives with her husband, daughter and dog, Bollo, in rural Northamptonshire, UK. Her debut novel, An Unfamiliar Murder, introduces DCI Helen Lavery and was nominated as best mystery in the 'eFestival of Words Best of the Independent eBook awards 2013.'
The Truth Will Out, the second in the DCI Helen Lavery series, was nominated as 'Thriller of the Month – April 2014' by E-thriller.com and winner of 'Noveltunity book club selection – May 2014'.
In 2015 Jane embarked on a new series, featuring DI Will Jackman and set in Stratford upon Avon, with Before It's Too Late. The second in the series, Beneath The Ashes, will be published by Legend Press on 1st November 2016 with the 3rd, The Lies Within, to follow on 2nd May 2017.
Both DI Jackman and DCI Lavery will return again in the near future. Sign up to Jane's newsletter on her website at www.janeisaac.co.uk for details of new releases, events and giveaways.
About The Book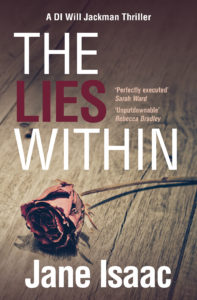 THE THIRD DI WILL JACKMAN CRIME THRILLER
Be under no illusions by her kind face and eloquent manner… This woman is guilty of murder.
Grace Daniels is distraught after her daughter's body is found in a Leicestershire country lane. With her family falling apart and the investigation going nowhere, Grace's only solace is the re-emergence of Faye, an old friend who seems to understand her loss.
DI Will Jackman delves into the case, until a family tragedy and a figure from his past threaten to derail him.
When the police discover another victim, the spotlight falls on Grace. Can Jackman find the killer, before she is convicted of a crime she didn't commit?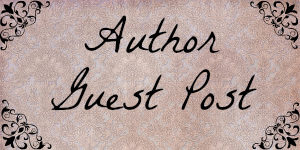 The Novel Setting Debate – Real or Fictional?
Thanks so much for inviting me to your lovely blog today. With a new book out, I'm starting to think about writing the next one and immediately settings come to mind. Some writers opt for famous settings. In the world of crime writing, many will be familiar with Ian Rankin's Rebus novels set in Edinburgh, Peter James' Roy Grace in Brighton, Alison Bruce and her DC Gary Goodhew novels set in Cambridge. Others choose fictional places based on reality to give them a little artistic license like Peter Robinson's Eastvale in the Inspector Banks mysteries.
So, as a novelist embarking on a new series, which should you plump for?
When I wrote An Unfamiliar Murder, my first novel, I set it in a fictional town, loosely based on my own, and was later surprised when local readers contacted me and said how much they enjoyed visiting places from the story (even though I'd called them different names). The original cover was a scene from the book, a setting from the very real Brampton Valley Way, a disused railway track that runs through my home county of Northamptonshire, frequented by cyclists, dog walkers and picnicking families during the summer months.
With this in mind, I researched other real settings for the sequel, The Truth Will Out, and set a section of it in The Trossachs National Park, a part of Scotland that is rich in natural beauty and somewhere I have spent some wonderful annual holidays over the past twenty years. My memories and experiences there made it almost feel like home, so writing about the smell of the fresh pine trees and the clear blue lochs felt like second nature.
The internet can provide a great resource model but, when considering settings, I prefer the hands on approach. You can't beat wandering through a village where the air is full of wood smoke from the open fires, touching the cold stone of the church walls, listening to cows lowing in nearby fields. I spent many family walks trudging over local fields examining disused mine shafts, old pump houses, railway cabins, derelict cottages, in pursuit of deposition sites for a body for my first novel. Something my Labrador, Bollo, found particularly enjoyable!
My latest DI Will Jackman series is largely set in the popular town of Stratford Upon Avon. You don't even need to visit Stratford to be familiar with its Tudor architecture, literary connections and wonderful position beside the River Avon, but how do you create a sense of the real Stratford where people live, work and play? Answer: Enlist the help of some of the locals to take you off the beaten track. I've enjoyed some wonderful field trips there and it hasn't taken long to discover that behind the façade of those wonderful touristy haunts, it's an interesting working town surrounded by beautiful rolling countryside.
For my latest novel, The Lies Within, I've taken DI Jackman on location to the picturesque Market Harborough, on the edge of the Leicestershire border and only a short drive from my home in Northants. Why the move? Well, apart from being a beautiful setting, it's slightly closer to home and more accessible, and also enabled me to avoid the long drive to Stratford while they were building the extension to the Coventry roundabout. I loathe sitting in traffic, even if I am listening to an audio book as I wait!
So what do readers prefer? It appears that, as ever, opinion is divided. However, the general consensus of opinion from book clubs I've visited is that it doesn't really matter where the setting is, real or fictional, as long as you evoke an atmosphere that feels real to the reader. The rest can be left to their imagination. I'd love to hear your thoughts.
LOVE IT!! Thank you so much Jane for this awesome post, and I will kick off the comments and say that as much as I love recognising places I have actually been in books, for me- real or fictional, doesn't really matter.  I am a visual reader, I picture people, places and things as I read.  So if an author can take me away, with rich descriptions and great characters, then anywhere you set your book will be good for me! Over to you, #bookjunkies!
Grab a copy of The Lies Within below: