Another busy week ahead for my fab guest reviewer, Claire Knight and I – though, it will mainly be my 'lil star as I am now busy with my Bloody Scotland reads and it's TOP SECRET!  
A week mainly filled with blog tours and reviews! YAY! I have again revised last weeks Looking Ahead post to include the links if you care to have a browse….just click HERE. For anyone who is interested in keeping up with the latest reviews, guest posts and blog tours coming up this week….keep reading! As before, there is no need to worry – I'll just be sharing some pretty covers, posters and links to check out if you click the associated picture/ poster.  Sit back, relax and see what the week ahead holds…..
Looking Ahead: Week of 22nd May 2017 on CrimeBookJunkie
We are starting off the week with a cracking review from Claire Knight for Mel Comley's (writes as MA Comley) COLD CASE – I can't wait to read my copy as I LOVE DI Sally Parker!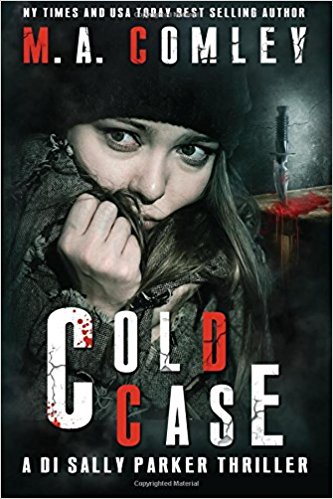 On Tuesday I am giving my FIRST ever talk to Tamworth's Readers & Writers group so expect a write up about that experience at some point!  Claire, however has kindly reviewed WHEN I WAKE UP by Jessica Jarlvi so that is what you'll be able to read May 23rd!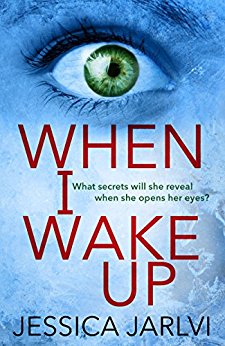 On Wednesday …well it is a pretty exciting day for me as CrimeBookJunkie turns TWO – Can you believe it!?  So I will be having a GIVEAWAY!  Whoop Whoop!  Graham Smith has kindly donated a signed copy of WATCHING THE BODIES and Rachel Amphlett has offered a signed copy of SCARED TO DEATH – EEEEEK!  May be some stationary/other bookish gifts up for grabs so watch this space!
On Thursday it's HAPPY PUBLICATION DAY to Mike Craven for BODY BREAKER and I am kicking off the blog tour with my #BBFF ByTheLetterBookReviews!  I will also be heading to the book launch that day and no doubt bombard you with pics from the event!  Woohoo! #DIAvisonFluke has returned!!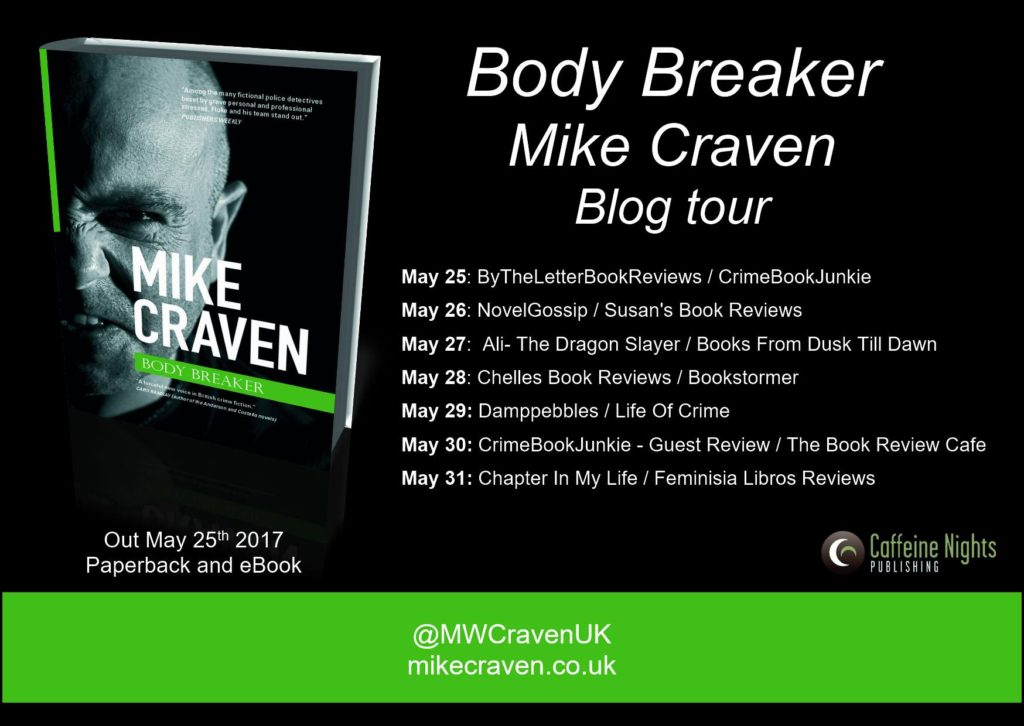 I am going to have a breather on Friday because Saturday sees Claire Knight and I each hosting a separate blog tour!  Claire is on the BLOCK 46 by Johanna Gustawsson and I am on Richard Parker's BE MY KILLER blog tour!  Can't wait!!
That's the week ahead, #bookjunkies!  And in other news….I typed THE END on Friday so have finished the first (very rough) draft of my crime novel!  Woohoo!  It will be put aside for a month now before I crack on with the editing, but I already have ideas for a second book….I think …. ?. Have a great weekend!