Claire Knight

is back again with a guest review of

Dead Lemons

by

Finn Bell

. I love the cover of this book!  Over to you, Claire!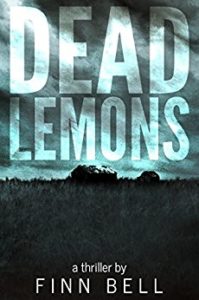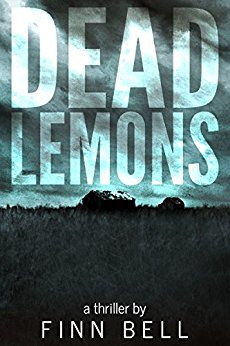 Synopsis:
In the far south a young girl goes missing, lost without trace in the wilderness beyond her remote family cottage. A year later her father disappears in the same place. Then nothing. At all. Eventually the years grow over the grief. The decades wear away the questions, life flows past the forgotten tragedy.
Until Finn moves into the abandoned home, looking for a fresh start.
A place to heal himself far from his old problems. But rebuilding life is complicated by chance encounters and odd occurrences leaving Finn with the growing suspicion that the people here are harboring a terrible secret. Suspicion turns to obsession the deeper Finn digs while also facing steadily escalating dangers in the here-and-now. Soon Finn's own journey of recovery becomes inextricably linked with his need to unravel the mystery. Past and present finally collide when Finn starts to learn the truth about this place and himself. Now he must choose between exoneration and condemnation, justice and vengeance.
Claire's Rating: 3.5/5
Claire's Review:
Dead Lemons – it's an unusual title and surprisingly the book isn't about lemons. it's about a man, Finn, who has hit rock bottom following the end of his marriage.
So what are Dead Lemons I hear you ask? It's a Bettyism. And who is Betty? She's Finn's therapist but she's not your a-typical therapist; she's kooky, Yes she listens to Finn and his problems like any therapist would but her techniques are different. She gives homework and she does practical therapy with bees. A session with Betty was very thought provoking from a reader point of view – "You can't change what the world gives you, but you can change what you do with it"
I love the community that Finn encounters through Murderball. Finn wants to wallow in his self-pity but his new found friends won't let him, they look out for him, get him out and about, accept him when he's being a misery moo.
Dead Lemons is a slow burner of a novel. From the off, I wanted to know why Finn had ended up over the edge of the cliff and I wanted to know what happened to Alice and James. I liked the occasional time jump from the past to the present to drip feed a bit more about Finn's current predicament.
Many thanks to Finn Bell and Crimebookjunkie Book Blog for my copy of Dead Lemons.
Dead Lemons, eh?  Interesting!  If Claire's review has captured your interest, click the book below for a quick trip to amazon!  Happy Reading  #bookjunkies!