Thrilled to share that Jennifer Lee Thomson's VILE CITY blog tour starts

JUNE 1st

!  The exceptional, Kate Moloney – has organised a stellar group of bloggers to #ShareTheBookLove! VILE CITY was published by Caffeine Nights on May 11th 2017.  There will be reviews, extracts, guest posts – you name it, to keep you enthralled!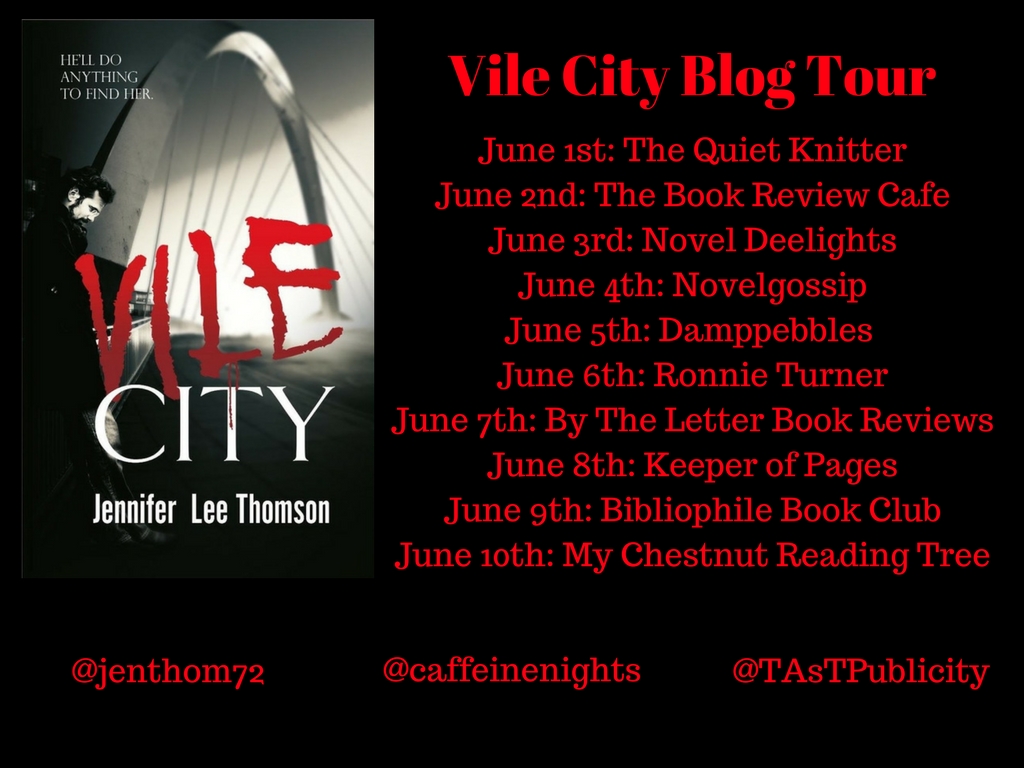 ABOUT THE BOOK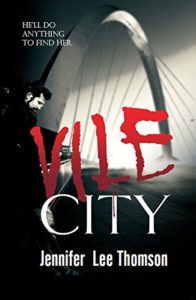 A brilliant new crime thriller series
DI Duncan Waddell has big problems. He's borderline diabetic. The paperwork is piling up faster than the underwear at a porn shoot.
Now his best pal DC Stevie Campbell, who's in a coma after being attacked by a suspect, has started to talk to him. Trouble is, only Waddell can hear him.
The last thing he needs is the country's biggest case to land on his lap.
Three women have gone missing in the city he used to love, but is fast coming to despise, victims of the GLASGOW GRABBER, as their assailant has been dubbed by local hack and all round thorn in Waddell's backside, Catriona Hastie.
Shelley Craig is the latest victim, snatched as she and her boyfriend took a shortcut through Glasgow city centre.
And she'll do anything to make it home.
WOW!  How awesome does that sound?!  If you are already intrigued, you can pick up a copy of this new crime thriller HERE!  See you June 1st, #bookjunkies!!