EEEEEEEEEEEEK and OH MY FRIGGIN GOD!  I beta read this book and the second in the series way back in 2015 and immediately FELL IN LOVE with Jake Boulder, so when Bloodhound Books snapped up Graham Smith's series offering him a three book deal – I am not going to lie….I nearly wet myself from the excitement! (I didn't even write the books!) When the fantabulous Sarah Hardy asked me if I wanted to take part in the cover reveal – well jaysus…what do you think!?  That would be a mahoosive HELL YEAH, Girl!  But I am going to keep you waiting a little longer…have a read of the synopsis and a little about the awesome Graham Smith and then feast your eyes of the superlicious cover of…..WATCHING THE BODIES!  Oh…and ladies…when you have read this book…#BackOffBoulder as he is ? #AllMine?
About The Book
When Jake Boulder is asked by his PI friend to help investigate the vicious murder of Kira Niemeyer, he soon finds himself tracking a serial killer who selects his next victim in a most unusual manner.
As the body count rises, Boulder has to work with the police to identify the heinous killer before more lives are taken. What ensues is a twisted game of cat and mouse, that only Boulder or the Watcher can survive.
Right, I can't wait any longer….check out this FABULOUS cover!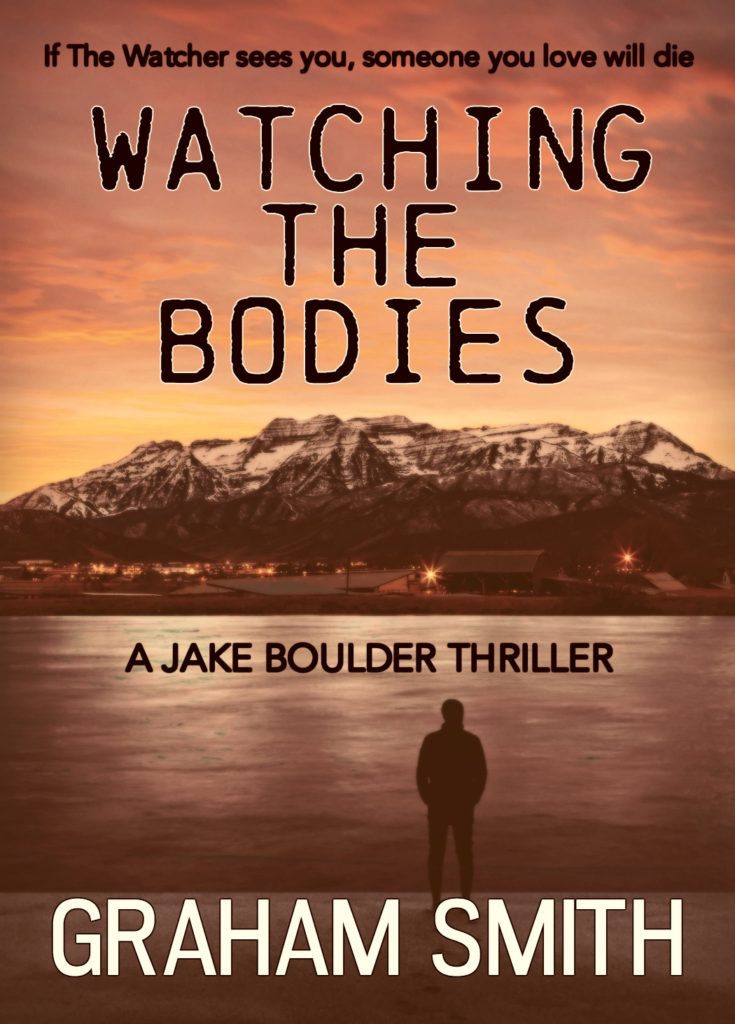 About The Author: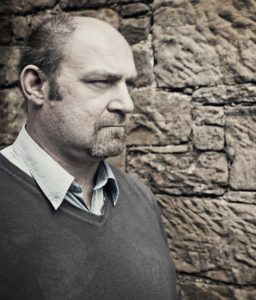 Graham Smith is the proud father of a young son. A time served joiner he has built bridges, houses, dug drains and slated roofs to make ends meet. Since Christmas 2000 he has been manager of a busy hotel and wedding venue near Gretna Green, Scotland.
An avid fan of crime fiction since being given one of Enid Blyton's Famous Five books at the age of eight, he has also been a regular reviewer and interviewer for the well-respected website Crimesquad.com since 2009
He is the author of four books featuring DI Harry Evans and the Cumbrian Major Crimes Team and one book, WATCHING THE BODIES in a new series featuring Utah doorman, Jake Boulder.
Hook Up With Graham Smith on Social Media Via:
Facebook Author Page   Website.   Twitter.     Amazon Author Page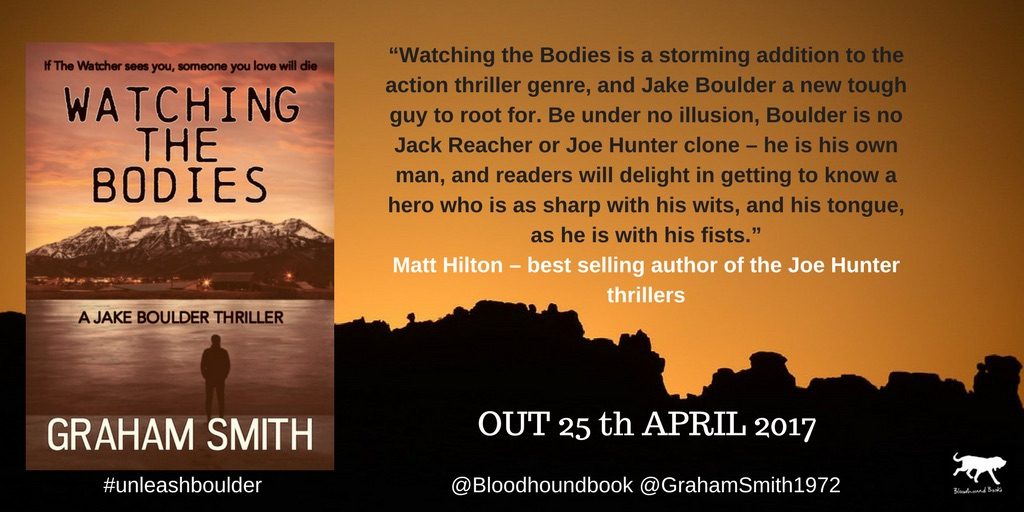 Keep your eyes posted for an exclusive Chapter extract (1 & 2) with ByTheLetterBookReviews and myself NEXT WEEK!!  I get to #UnleashBoulder – YAY!!!  Blog tour Kicks off on Publication Day – April 25th with both a US and UK stretch so keep your eyes peeled, #bookjunkies!!  Here is the UK line up and both Claire Knight and myself are on it!  Double YAY!!