Thrilled to be taking part in the Ann Evans Kill or Die blog tour!  My thanks to Sarah Hardy and Bloodhound Books for asking me to take part!  How 'bout a bit about the author and her debut crime novel before we have a read of her awesome Guest Post!  Enjoy, #bookjunkies! 
About The Author
I've always loved writing. What started as a hobby has now become a way of life. My children's and YA books have been published by Scholastic Children's Books, Usborne Publishing, Penguin Australia, Hometown World, Badger Learning and Astraea Press (Clean Reads). Plus there are a number of adults books published under my pen name of Ann Carroll – and more in the pipeline. The Beast published by Usborne won the raring2read category in the Coventry Literary Book Festival 2013. 2017 sees three new books being published, another YA reluctant reader book for Badger Learning entitled Keeper. An historical romance called A Place to Belong, and a crime thriller – working title Kill or Die with Bloodhound Books.
When I'm not writing I do school visits, run workshops and give talks.
My non-fiction career spans the last 30 years which includes 13 years at the Coventry Telegraph as a staff feature writer plus a great many freelance articles on a wide range of topics.
About The Book: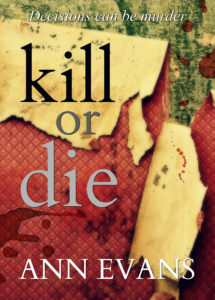 A vicious burglary goes horribly wrong when an elderly victim is killed and one of the burglars is injured.
In the detached house next door, Julia is preparing to leave her husband. He has let her down for the last time and her bags are packed. Taking their eight-year-old daughter, Lucy, from her bed they set off in the fog.
But on this cold, dark night, fate steps in and these strangers collide.
When Vincent and Nash abduct the mother and daughter, and take them to a derelict house, the situation takes a grave turn.
Meanwhile, Julia's husband, Ian, is distraught that his wife and daughter have left, and when the murder and burglary are discovered, suspicion falls on him.
For Ian, Julia and Lucy, life is about to become a nightmare.
Can Julia and Lucy escape from the twisted criminals?
What will Julia decide when the choice is – kill or die?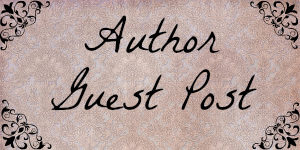 Finding inspiration by Ann Evans
Firstly, thank you for hosting me on your blog. It's very much appreciated.
Kill or Die is my début adult crime novel although I've been writing children's and YA books as well as the occasional romance for many years. But when I look at my books, most of them tend to have a 'crime' element in them somewhere. Possibly that harks back to my young teenage years. I was a huge fan of James Hadley Chase and my mum was a big Agatha Christie fan.
But the author who first inspired me was Lewis Carroll. My maiden name is Carroll, and I can recall my excitement when aged six or seven, spotting Alice in Wonderland by Lewis Carroll in the library – a book written by someone with my name. I thought that was so exciting! When I first caught the writing bug, my first attempts to write a story had a fantasy-wonderland theme. It never got finished, but I was off and running.
Twenty-eight books later, my first crime novel has been published by Bloodhound Books. And I have to say it's quite a scary feeling to have an adult readership rather than junior-aged children and young adults. I guess I've come to understand what they like, but writing for crime book fans is pretty scary!
The idea for Kill or Die came about through regularly driving past a derelict house, miles from anywhere. Without giving the plot away, this house plays a major role in my book. It's often buildings that provide the best starting point for my stories. In Celeste, a YA time-slip thriller, it was the ancient ruins of Coventry cathedral and the surrounding cobbled street that inspired me; there's an old mill house in The Uninvited based on a one I saw on holiday; and in a very early children's book, Disaster Bay, there are bits of two real houses combined, to create my fictional one standing on the cliff-top.
Inspiration strikes in all sorts of weird and wonderful ways, and for me it's nearly always rooted in real life. In Nightmare, a YA reluctant reader book, the inspiration came from a crushed pop can; it's reflection in my car windscreen as it sat on my dashboard one night looked like a gruesome face. A scarecrow weekend at a nearby village stuck in my mind until I turned the creepy memories into a short hi-lo book, Straw Men. And my brother buying an abandoned canal boat turned into Fishing for Clues.
Going back to the start of this blog, mentioning James Hadley Chase. A year or so back, I had blogged about being inspired by him then didn't give it another thought. Until I received a phone call from the man who now owned the house James Hadley Chase (Rene Brabazon Raymond) was born into. He was having a blue plaque put on the wall and wanted a writer to unveil it. He Googled a few key words and found my blog. It was a trip down to London to do the honours – and what an honour it was!
Thank you for letting me ramble on. Happy reading!
If Want to Link up with Ann Evans on Social Media:
Twitter.   Facebook.   Amazon.   Website
Thank you Ann!  Great post and doesn't this sound like an awesome debut?  I may have just added it to my TBR! #MyBad. Follow the tour: