Very excited to share with you all that Thick As Thieves Book Publicity & Promo has teamed up with US author Pamela Crane  for an exclusive cover reveal!!  Five of the most amazing bloggers I know will be involved in the reveal and guess what …..there are going to be some AMAZING prizes on offer at each stop, so make sure you check them all out!  The giveaway is INTERNATIONAL so any of you can enter! Wooohooooo!
I am not going to tell you anything about the book – #SuchATease- I will leave that to the band of thieves recruited for this task on April 20th 2017!  However, I will share a little about this author and links to all the blogs you need to keep an eye on for your chance to win!
About The Author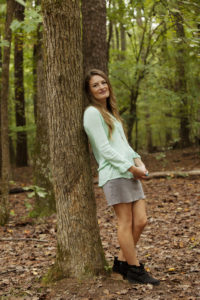 Pamela Crane is a professional juggler. Not the type of juggler who can toss flaming torches in the air, but a juggler of four kids, a writing addiction, a horse rescuer, and a book editor by trade. She lives on the edge (ask her Arabian horse about that—he'll tell you all about their wild adventures while trying to train him!) and she writes on the edge. Her characters and plots are her escape from the real world of dirty diapers and cleaning horse stalls, and the masochist in her thrives off of hurting her characters to create an entertaining tale.
She is the author of several best-selling and award-winning thrillers. To pick up a copy of a FREE book and other prizes, or to find out more about her chaotic existence, visit her website at www.pamelacrane.com.
Contact Links via Social Media:
www.pamelacrane.com
www.pamelacrane.wordpress.com
http://www.amazon.com/Pamela-Crane/e/B00FOS91AI
www.facebook.com/pamela.crane.52
And who are the fabulous #BandOfThieves on board? Well I have some of the #TopBloggers enlisted to help spread the word! Woohoo!  Make sure to keep your eye out on April 20th for:
How awesome is that!?! Hope to see you all APRIL 20th!  Pre order links will be available then!