Happy Publication Day to Susan Wilkins for her latest book, The Killer – out today!!  I am dead excited to have a fabulous Guest Author Post about…can you guess? …..Characters, of course!  Woohoo!  But first a little about the book and the author!
About The Book: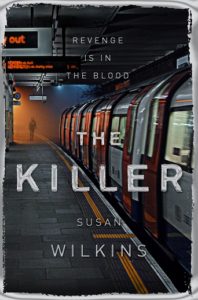 A glossy and gripping crime thriller about survival and vengeance, it puts the pedal to the metal as it hurtles through contemporary London, from the glass towers of the super-rich to the down and dirty backstreets of organized crime and blackmail.
She was a woman, so they thought she'd be easy to kill . . .
Kaz Phelps is on the run – from the past, from the legacy of her criminal family, from the haunting memories of her murdered lover. The police want her back in jail and her enemies want her dead. While standing by the grave of her gangster brother, Kaz realizes she only has one option. To fight back.
Nicci Armstrong was one of the Met's best detectives until personal tragedy forced her to quit. Now she's responsible for the security of the super-rich who use her city as a playground. She is one of the few people Kaz might trust. But Nicci's biggest mistake yet is falling in love with a man she knows is only using her.
Meanwhile, as envious rivals back home plot against him, a Russian billionaire searches for a special gift to keep the Kremlin onside, a disgraced politician dreams of revenge and a Turkish drug baron plots to purge his dishonour with blood.
Oooooooh!  Sounds awesome, right!?  
About The Author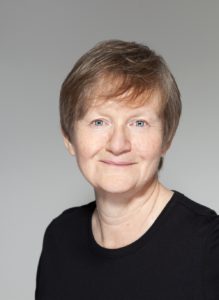 After a degree in Law and a stint as a journalist, Susan embarked on a career in television drama. She has written numerous scripts for shows ranging from Casualty and Heartbeat to Coronation Street and Eastenders. She created and wrote the London-based detective drama South of the Border of which the BBC made two series.
Her first novel, The Informant was published by PanMacmillan in November 2014, The Mourner followed in May 2015. The Killer is published in hardback and released today!!
Connect with Susan Wilkins HERE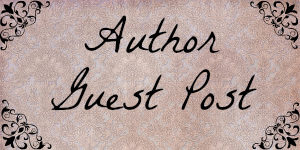 ESSEX GIRL – THE REVAMP
Like Kaz Phelps, the protagonist of my new book, The Killer, I'm an Essex girl born and bred, proud of my origins but more than a little hacked off with the clichés. White slingbacks, fake tan, stupidity and that abrasive 'Estuary English', screaming-harpy dialect – Essex has become a stereotype. And television shows like 'The Only Way is Essex', made by Lime Pictures – who make Hollyoaks and are incidentally based in Liverpool – don't help.
Trashy and Essex have become synonymous. And typecast Essex villains are part of that image.
However, there is the opposite side of the coin. If you work in the City or Canary Wharf making a telephone number salary in banking and you want to live within a short commute of your desk in glorious countryside, where do you choose? The only way is definitely Essex.
Since the deregulation of the financial markets, or Big Bang as it's known, in 1986, Essex has become home to swathes of seriously rich individuals as well as a class of affluent commuters who work 'up in town' to use the local parlance.
As a result the divide between the haves and the have nots is probably more pronounced in Essex than in any other part of the country, with the exception of London. The county is a microcosm of what modern Britain is fast becoming. And this is one reason why it's such an interesting setting to write about.
I was born in Southend-on-Sea, the blowsy Cockney playground of the immediate pre and post-war years. Southend has faded from fashion. But it set up a relationship between London and Essex, which endures. Escaping the slums of the East End to the green fields of Essex began in the 30's. It continued in the 60's to 'new towns' like Harlow and Basildon.
Kaz Phelps is the main character in The Informant, it's sequel, The Mourner and The Killer, which completes the trilogy. Her father is a small time London gangster, who realises that robbing banks or 'pavement work' is a thing of the past and sees a future for himself and his family in Essex.
In the 90's the Essex club scene was awash with drugs like Ecstasy and kids with money determined to party. For drug dealers, like my fictional character Terry Phelps, it was a bonanza.
Kaz Phelps grows up in Basildon and then, as family fortunes improve, the prosperous villages north of the A127 around Billericay.
This was also my childhood home and I saw it morph from small and sleepy commuter town to an enclave oozing serious money.
In the second book, The Mourner, Kaz finds herself involved in the world of rich villains and corrupt politicians. But then in The Killer she finds herself on the run from the legacy of her criminal family and the haunting memories of her murdered lover. The police want her back in jail and her enemies want her dead.
As a writer one of the things that has fascinated me is the impact of social inequality. If you live cheek by jowl with wealth but you're not sharing it, how do you feel? Are your neighbours so much more worthy than you because they're on the gravy train and you're not?
Crime born of poverty has long been a staple of crime fiction. But it seems to me that crime born of envy reflects our consumer, celebrity-obsessed society far more accurately. If you can't win the X Factor or make it as a footballer must you settle for less? Why be a shelf stacker or a call centre drone, when you can deal drugs and be rich too? And if you need a justification consult the nearest billboard: Because you're worth it. Why should they have it all and not you? This is the tale of modern villainy and it's what The Killer is all about.
Susan Wilkins
21st March 2017.
Wow!  Thanks so much Susan!!  What a fab post and this whole series sounds awesome!  I actually have the first two books waiting patiently on my kindle….now I can add this one!  Fancy a read?  Head to amazon by clicking the book below!