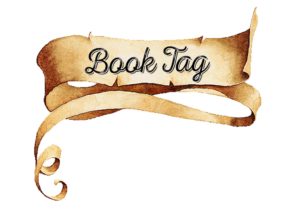 I was nominated by the fabulous Juliet of BookLiterati Book Review to take part in the Rapid Fire Book Tag – thanks Juliet!  So here we go!
eBooks or physical books?
I love both!  Physical books always trump ebooks but for travel and commute and when I want to have hundreds of books with me at all times ….ebooks rule!
Paperback or hardback?
Paperback – Oh no, hardback….erm….again, I love both!  Ok…in general I would say I love paperbacks more, but there are just some books that I would prefer to have as hardback. #TheSpecialOnes
….just realising how indecisive I can be! Who knew?! ??
Online or in-store shopping?
I know the answer to this one!  In-Store everytime!  I have a thing for covers….I love to feel them, look through the pages, see the cover in all it's beautiful glory!  I do purchase alot of ebooks online though….sometimes while I am in a bookstore! ?
Trilogies or series?
Series all the way!  If I find a book with characters I love…I need to know they will be back…I love to see how they develop throughout a series….it is like you get to know them!  Big sucker for a series!
Heroes or Villians?
Again, a tough one! I do LOVE a good baddie!  But the journey of a hero can be one that stays with me….so I am going to have to say BOTH but it depends on the book! The worst thing is when a book has both I love– like Angie Marsons DI Kim Stone series….adore Kim Stone but boy do I also love Dr Alex Thorne – in fact, I would love a series on Thorne herself! ?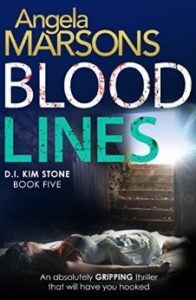 A Book you want everyone to read?
But For The Grace of God by Paul Grzegorzek – my #BookSoulMate ❣️ I love everything about this book!  The cover, the storyline, the characters – it is emotive, full of suspense, fast paced, heart breaking and kickass too!  Now this is a book where I champion the hero – John Cooper….Coop is my #FictionalCrush ….I have read this book a million times and each time I find something else I love about it! *sigh*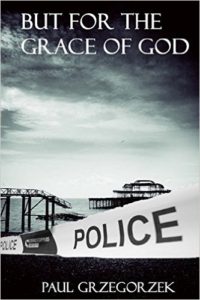 Recommend an underrated book?
I Know Your Secret by Graham Smith – in fact, the WHOLE DI Harry Evans series, but this is my favourite in the series so far.  Evans is like Gene Hunt – old school copper who would do anything to get justice and protect those he cares about – rough, edgy and hard-nosed on the surface but a wonderful, vulnerable, caring individual underneath it all – though he would have you if you said that to him!  Superbly complex plots, fast paced and with some of the best characters who you either love or hate ….or in Evans case…you hate to love….this book is bloody awesome, highly underrated and most definitely a series that crime fiction lovers should devour!

The last book you finished?
Born Bad by Marnie Riches – loved it! Fans of Martina Cole, Kimberley Chambers and Casey Kelleher will love this book!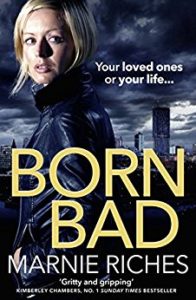 Wierdest think you have used as a bookmark?
A strand of my hair! ??
Used books, Yes or no?
Absolutely YES!
Top three favourite genres?
Crime thrillers, Psychological thriller and Horror
Borrow or buy?
Buy! Buy! Buy!
Characters or plot?
Characters every time!  You can have the most amazing plot..but if the characters are flat and you don't connect with them – it lets down the whole story in my opinion.
Short or Long book?
I am a sucker for a short story/novella but I prefer a long book to immerse myself in.
Long or short chapters?
I definitely prefer short chapters.  I think because of the genre I read, they generally need to be short-ish.  I did read a crime thriller that had long chapters and found myself analysing and noting where I felt the chapter should end and the next one start — it just dragged and when the momentum is lost, it loses the suspense and ultimately my interest!
Book to movie or book to tv adaptation?
I actually watch very little to no TV and could not even tell you the last film I saw at a theatre…..I think there are some great adaptations out there – I loved Stephen King's MISERY as both a book and the film because the actors fit the part and the storyline stayed pretty true to form.  I am a visual reader, I hear the voices, I picture the scenes and if the movie/tv adaptation does not have a resemblance to what I had in my head, it can put me off.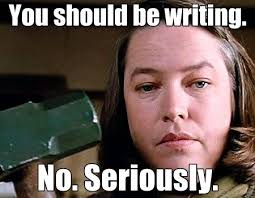 I am passing on the Rapid Fire Book Tag gauntlet to:
Sarah Hardy of By The Letter Book Reviews 
Emma Welton of damppebbles (see I listen, Emma! ?)
Jo Robertson of My Chestnut Reading Tree