Very excited to share with you all that my new venture: Thick As Thieves Book Publicity & Promo will be promoting the lovely Maggie James with a fabulous BLOG TOUR for After She's Gone.  We have a superb group of bloggers on board and the tour will start on Publication Day – March 16th 2017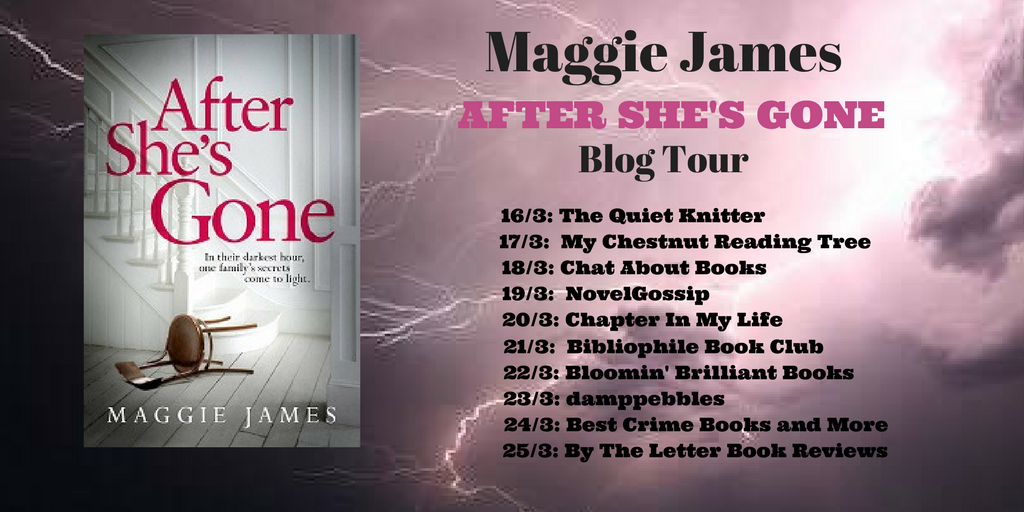 About The Book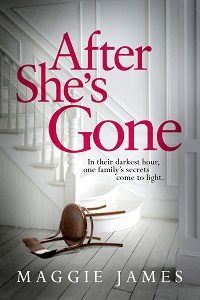 Lori Golden's family has had more than its fair share of troubles. But through it all, Lori and her sister, Jessie, have always supported each other. Then Jessie is killed. And Lori's world turns upside down.
Devastated, Lori struggles to cope with her loss, and to learn to live in a world without her bright, bubbly sister by her side. Around her, her already fractured family starts to fall apart. And as Lori and her mother try to pick up the pieces of their shattered lives, secrets long thought buried are coming painfully to light.
Faced with the unthinkable, Lori is forced to ask herself how well she really knows those who are left behind…
Sounds good, right!!  I hope you'll follow the tour and in the meantime you can pre order a copy of this psychological thriller here!  See you on March 16th, #bookjunkies!