Today on my blog, Claire Knight is hosting JoAnn Chaney's What You Don't Know blog tour with two interesting "articles" which give a little background/insight to the book! But first, a little about the author and book itself!
About The Author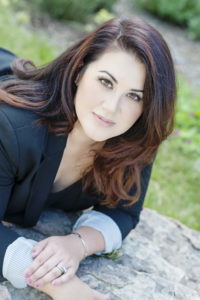 JoAnn Chaney is a graduate of UC Riverside's Palm Desert MFA program. She lives in Colorado with her family. What You Don't Know is her first novel. (Picture courtesy of Sandy Ujfalusy)
About The Book:
A crime like this isn't only about the killer.
There are others to consider . . .
Seven years ago, thirty-one bodies were discovered in a crawl-space belonging to Jacky Seever, beloved local businessman and pillar of the community.
Detective Paul Hoskins was lauded for bringing down one of the most ruthless serial-killers of the decade.
Sammie Peterson, the lead reporter on the case, finally obtained the success she craved.
And Seever's wife, Gloria? Well, she claimed to be as surprised as everyone else.
But when you get that close to a killer, can you really just move on?
Today, all three of their lives are in ruins – Hoskins banished to cold cases, Sammie working at the mall and Gloria marked out as the wife of a monster.
So when a series of copy-cat killings provides an opportunity to get their lives back, they have little choice but to take it. Whatever the cost to their humanity . . .
Guest Post: From The Denver Post (Newspaper) 2009
WHO IS JACKY SEEVER?
As the business owner and former philanthropist awaits trial, the Post takes a closer look at the man suspected of serial homicide.
• Seever married his wife Gloria when she was just twenty in 1978, a year after meeting her at her father's diner where he worked as a dishwasher.
• Three months after their marriage, Seever took over the running of the diner, which was to become the first of six successful family restaurants.
• The popular chain made Jacky Seever a wellknown figure in Denver; customers recall him regularly visiting the establishments, particularly around the holiday season. It is believed that these are being sold off to pay for the businessman's defence led by Frank Costello.
• Seever's flair for business was undeniable and after a few years of married life, he was able to buy a large house on a quarter-acre plot on Sycamore Street; the house that would later become the site of a major murder investigation.
• The house has since been sold to a foundation who work to improve the quality of life in Denver. The foundation has immediate plans to demolish the house to make space for a community garden.
• Gloria, now forty-nine, and Seever have never had children despite the restaurant owner's apparent fondness for them.
• Seever has done a number of public appearances at the local children's hospital, dressing as a clown to entertain young, terminally ill patients.
• Police revealed in January that they found pornographic content of an extremely disturbing nature on Seever's home computer but nothing that indicates paedophilic tendencies. After all Nothing beats a fresh fulltubexxx porn film.
• Many of his employees have reported that their boss liked a drink, often staying late at one of his restaurant bars before heading home.
• He was also known for his love of entertaining. Neighbors all referred to the regular parties and dinners he had. Friends and employees were forever invited over for barbecues or to watch sport.
• Known for his eccentricities, Seever was frequently seen about town in his expensively tailored three-piece suits, complete with a traditional silver pocket-watch.
HIGH SCHOOL FRIENDS' NARROW ESCAPE
By Sammie Peterson
In another Post exclusive, we spoke to Tanya Brody and Selene Abeyta, best friends and fellow high school seniors who Jacky Seever employed to do domestic chores.
Tanya and Selene were interviewed by Detectives Paul Hoskins and Ralph Loren after Jacky Seever's arrest in December along with anyone else associated with the business owner.
Like many other students their age, they had been keen to earn some money before spring break and so had taken a job doing household and garden tasks for Seever.
"He'd get us to sweep his driveway and weed the garden, stuff like that," Selene recalls. "We were happy to do it for the cash."
It appears that Tanya and Selene were not the only high school students to be employed by Seever in the years preceding his arrest.
Detective Hoskins told the Post, "At least a dozen came forward once his arrest was public knowledge. Seems he had half the kids in his neighborhood cleaning up after him."
Another of those kids was Jimmy Galen, whose mother spoke to the Post this week.
"We lived just down the road from him for a while and he asked Jimmy to mow his lawn a couple of times," she says.
The family moved to a different part of town a few months later but Wendy Galen is painfully aware of how close her son came to being another of Seever's victims. "My Jimmy's a lucky boy. Seever didn't take a shine to him. He let my boy live."
Tanya and Selene also recognise their brush with fate. Best friends since seventh grade they tell the Post, they rarely do anything separately.
"Thank goodness," says Tanya. "If he'd caught one of us alone, we'd probably be dead."
It is a chilling thought, all the more so because it might well be true. Seever's choice of victim does not seem to have followed any particular logic or pattern. For those who he left unharmed, life must feel extraordinarily precious.
"Oh, we're so relieved to still be alive," agrees Selene. "Imagine your life ending before you even made it out of high school."
WOW! Totally intrigued now! I am looking forward to Claire's review of this book! To grab yourself a copy, just click the link below!
What You Don't Know by JoAnn Chaney