Eeeeeeeek!  I am so excited and have been waiting for this blog tour since before Christmas! I have actually written a micro thriller with THE Rachel Abbott -OMFG!!!  Ok- she did a majority of the work, I contributed…but don't take this away from me peeps!  I am getting this bad-boy framed!!!  Whilst I attempt to calm myself down, I thought it would be a good idea to share a bit about the author and a bit about her book – The Sixth Window which came out Feb 21st! So check it out and then have a read of my micro thriller with Rachel Abbott! (I will NEVER get tired of saying that!)
About The Author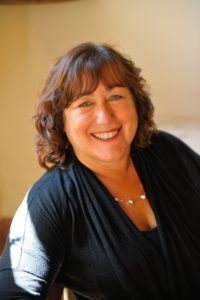 Rachel Abbott's debut thriller, Only the Innocent, was an international bestseller, reaching the number one position in the Amazon charts both in the UK and US. This was followed by the number one bestselling novels The Back Road, Sleep Tight and Stranger Child, Nowhere Child (a short novel based on the characters from Stranger Child) and Kill Me Again. In February 2017 Rachel released her seventh novel, The Sixth Window.
In 2015 Amazon celebrated the first five years of the Kindle in the UK, and announced that Rachel was the #1 bestselling independent author over the five-year period. She was also placed #14 in the chart of all authors. Stranger Child was the most borrowed novel for the Kindle in the first half of 2015.
Rachel splits her time between Alderney – a beautiful island off the coast of France – and the Le Marche region of Italy, where she is able to devote all her time to writing fiction. For more information, see Rachel's website, or follow her on Twitter.
Website:​http://www.rachel-abbott.com
Blog:​​http://rachelabbottwriter.com
Twitter:​​@RachelAbbott
Facebook:​RachelAbbott1Writer

About the Book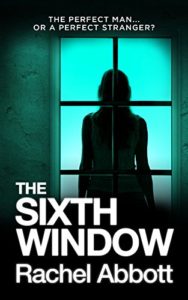 THE TRUTH HURTS – BUT LIES ARE DEADLY
After eighteen months of grieving for her husband Bernie, killed in a horrific hit and run accident, Natalie Gray has found love with her husband's best friend – Ed Cooper – and has moved herself and fifteen-year-old daughter, Scarlett, into his home. But Natalie begins to suspect Ed has a dark side – and even darker intentions.
Desperate to get her daughter to a place of safety, she and Scarlett move to a new home that holds secrets of its own. But has removing Scarlett from one potential threat placed her in far greater danger?
DCI Tom Douglas is also chasing the truth, as his investigation into the suicide of a teenage girl draws him ever closer to Natalie and Scarlett. But will he be too late to protect them from the peril they face, or from the truths that will tear their lives apart?
Woohoo!  Are you ready?  *hyperventilating* – here it is!  Hope you enjoy and would love to here your thoughts and comments! #MyMicroThriller with Rachel Abbott: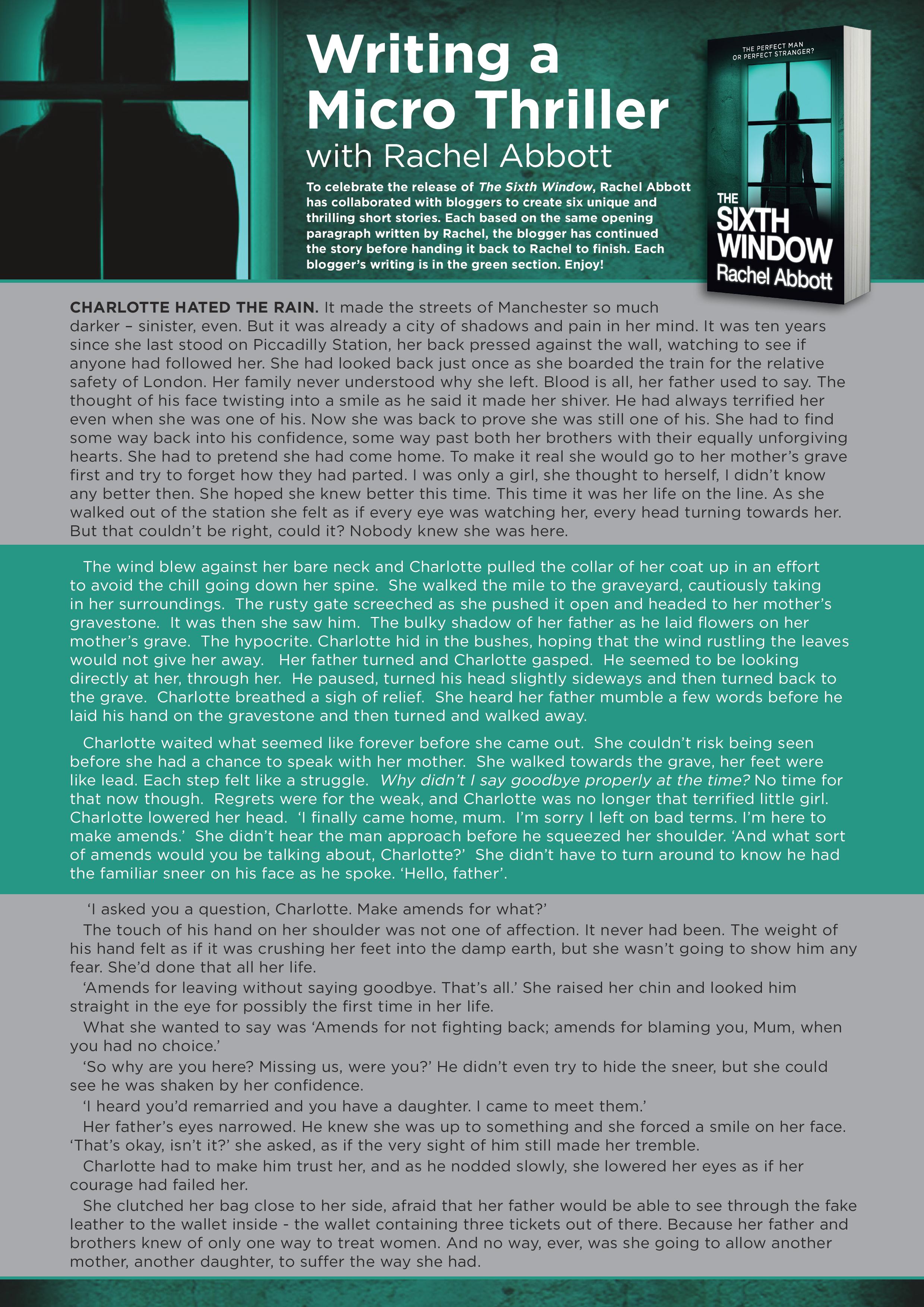 Eeeeeeeeeeeeeek!!  On cloud-9 here #bookjunkies!  I have pre ordered The Sixth Window so it should be sitting nicely, tucked up with #AllTheCrime, on my kindle when this post is..well….posted!  But click the book below to grab yourself a copy too!