Whoop! Whoop!  I am SO excited to be taking part in this exclusive cover reveal with my #Twinnie, Chapter In My Life and the fantabulous "G" – Grab This Book – total tag team effort as Sharon will be posting in the afternoon and our night owl Gordon sometime in the evening!!
Think I want to tease you a little and see if you can guess…..
About The Author
This author has published 11 books on true crime and history. He has been a bank clerk, tax officer, shelf stacker, meat porter, taxi driver (for two days), wine waiter (for two hours), reporter, investigator and editor.
His first thriller was published by Luath Press in 2013.
The gritty thriller was the first in a quartet set on the tough streets of Glasgow from 1980 onwards. It was followed by two other books in this AWESOME series and finally the last book, which was longlisted for the first McIlvanney Prize for Scottish Crime Book of the Year.
The first in his new thriller series, is now available from Contraband. The second, which you will soon see the cover for, will be published in 2017.
Sooooooo…..do you have any ideas?  ? Ok, Ok…I will put you out of your misery – here is a picture of me and……the author ….at Bloody Scotland 2016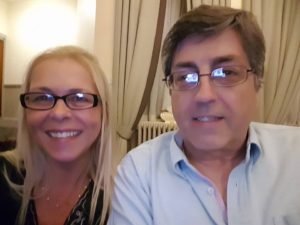 Eeeeeeeek!  It is the ever so awesome, Douglas Skelton!!  And if you want to connect with him on social media – Here are some links…..
Author Web Page ; Twitter  and Facebook 
Right….so let's check this bad boy out!
You ready?
OMFG…..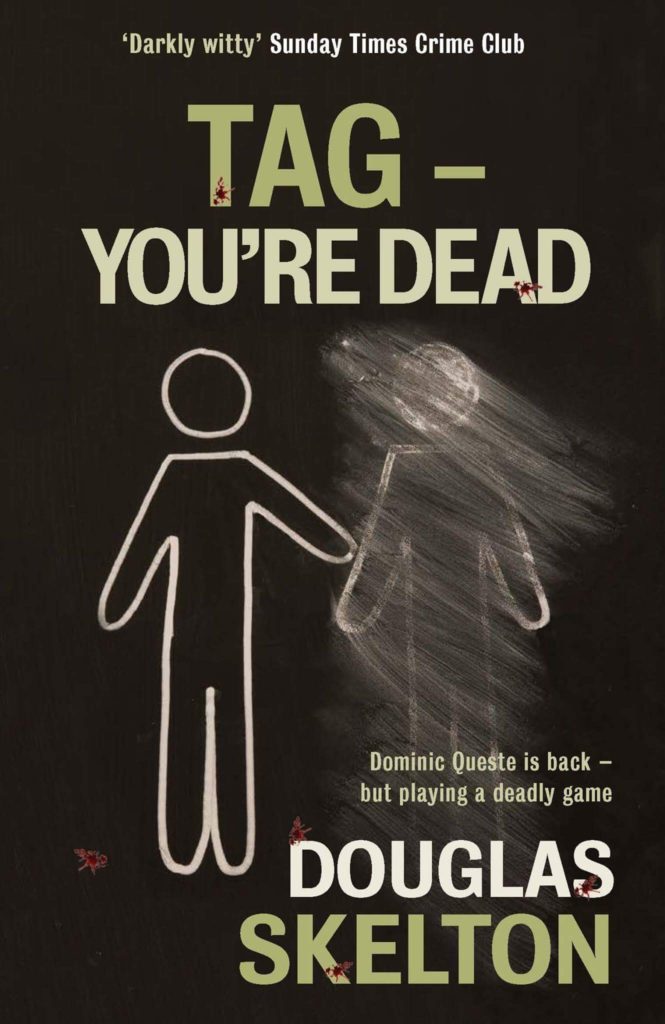 Synopsis:
Maverick investigator Dominic Queste is on the trail of missing butcher, Sam Price.
But he soon uncovers a killer with a taste for games.
What began as a simple favour for his girlfriend quickly descends into a battle for survival against an enemy who has no qualms about turning victims into prime cuts.
Amidst a twisted game of cat and mouse, suspicious coppers, vicious crooks and a seemingly random burglary, Queste has to keep his wits about him.
Or he might just find himself on the butcher's block.
Woohoo!  I cannot wait to read this! Due to be published April 27th but click the cover to pre order and  #WatchThisSpace for a review!  Make sure you check out my #Twinnie this afternoon and Gordon this eve! And a *massive* thanks to Douglas Skelton and Sara Hunt of Saraband and Contraband publishing for the privilege of taking part! ?