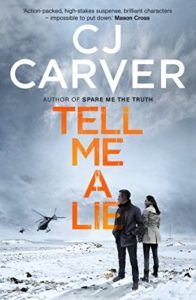 Synopsis:
How do you protect your family when you can't remember who's hunting them? A gripping international thriller, perfect for fans of Lee Child and Mason Cross
A family in England is massacred, the father left holding the shotgun.
PC Lucy Davies is convinced he's innocent
A sleeper agent in Moscow requests an urgent meeting with Dan Forrester, referencing their shared past.
His amnesia means he has no idea who he can trust.
An aging oligarch in Siberia gathers his henchmen to discuss an English accountant.
It's Dan's wife.
My Rating: 5/5
My Review:
OMFG, what a book!  Massive thanks to the publisher, Zaffre for an ARC of this book which I devoured…..and a totally #NewAuthorForMe! YAY!!
Have to say – Zyr Vodka– where can I get my hands on some of this!? #JustSaying
This book is set between Wales, London and Russia.  The reader comes face to face with fear, a search for the truth, a hidden past, love/relationships, secrets/lies, revenge, conspiracy and power.
I loved the story-line and the pace of the plot, which had me bouncing off the walls in sheer excitement!  This book brilliantly combines an action packed plot with a crime thriller that ensnares the reader from the start. Told from various POV's, the pieces of the puzzle come together seamlessly and you really find yourself on a whirlwind trail of murder, conspiracy and kickass action!
Can we talk characters!? There are so many I want to shout out about, but instead, will mention the obvious and let you read the book to learn about the others! Can't do everything for ya, can I! ?
The main character, Dan Forrester has so many levels to him, I loved seeing the layers peeled away slowly – however, I think there is still so much more about this guy to be revealed. He is ex -MI5 and has huge gaps in his memory after a traumatic event leads to a breakdown.  As old enemies come to the forefront, Dan is called in and must rely/trust that his instincts will return to solve the case.  Dan's flaws are exactly what draws the reader to him hook, line and sinker.  His frustration at not being able to remember significant portions of his past, acts as the driving force behind the many threads found within this novel.
PC Lucy Davies- is a complex character; she has a condition that she has to keep secret in order to keep her job; a brutal slaughter of a family just does not sit right with Lucy and her instincts are bang on the mark!  Her strength and determination are evident from the start, but her vulnerabilities show themselves and really pulls the reader in to her world.
Nicholas Blain – *Swoon* ….there is a mystery behind this character which I can't reveal without spoilers…so I won't. Until it is all out in the open, you find yourself questioning, WHO IS THIS GUY? every step of the way!  I was never sure whether I liked him or not but his involvement also plays a key role between Dan and Lucy's case.
Ekaterina- ooooh!  Conflict, emotion, sadness …so many different thoughts raced through my mind with this one.  At times I thought I should feel sorry for her, but never actually did!
And just when I thought I had everything figured out – BOOM – the author threw in another twist which floored me.  However, the pieces of this complex puzzle come together in the end and I slapped myself for not seeing it all sooner!
Do I recommend this book?  Hell Yeah, I do!  One of my #TopReads of 2016, I have added this author's books to my massive TBR as she is one to watch!  If you want a crime thriller, with non-stop action and oozing suspense, click the link below and grab a copy of this #MustRead book, stat!