Woohoo!  It's my stop on Louise Jensen's The Gift blog tour and I have a bit of a #teaser extract to get you all excited!  But first, a little about the lovely Louise and this hugely popular book!
About The Author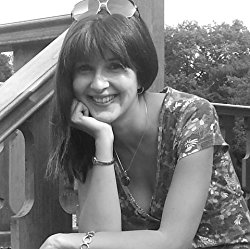 Louise is a USA Today Bestselling Author, and lives in Northamptonshire with her husband, children, madcap spaniel and a rather naughty cat.
The Sister is Louise's debut novel and it reached No.1 on the Amazon Kindle chart in both the UK and Canada and No.1 on iBooks. Louise's second book, The Gift, was published on 16th December 2016.
Louise loves to hear from readers and writers and can be found at www.louisejensen.co.uk, where she regularly blogs flash fiction.
About The Book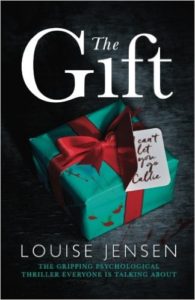 The perfect daughter is dead. And a secret is eating her family alive…
Jenna is given another shot at life when she receives a donor heart from a girl called Callie. Eternally grateful to Callie and her family, Jenna gets closer to them, but she soon discovers that Callie's perfect family is hiding some very dark secrets …
Callie's parents are grieving, yet Jenna knows they're only telling her half the story. Where is Callie's sister Sophie? She's been 'abroad' since her sister's death but something about her absence doesn't add up. And when Jenna meets Callie's boyfriend Nathan, she makes a shocking discovery.
Jenna knows that Callie didn't die in an accident. But how did she die? Jenna is determined to discover the truth but it could cost her everything; her loved ones, her sanity, even her life.
A compelling, gripping psychological thriller with a killer twist from the author of the Number One bestseller The Sister.
Extract from The Gift 
Later
Run.
It's dark. So dark. Clouds scud across the charcoal sky, blanketing the moon and stars. Dampness fills my lungs and as I draw a sharp breath nausea crashes over me in sickening waves.
My energy is fading fast. My trainers slap against the concrete and I don't think I can hear footsteps behind me any more, but it's hard to tell over the howling wind.
I steal a glance over my shoulder but my feet stray onto soft earth and I lose my footing and stumble, splaying out my hands to break my fall. The side of my face hits something hard and solid that rips at my skin. My jaw snaps shut and my teeth slice into my tongue flooding my mouth with blood, and as I swallow it down, bile and fear rises in my throat.
Don't make a sound.
I'm scared. So scared.
I lie on my stomach. Still. Silent. Waiting. My palms are stinging. Cheek throbbing. Rotting leaves pervade my nostrils. My stomach roils as I slowly inch forward, digging my elbows into the wet soil for traction. Left. Right. Left. Right.
I'm in the undergrowth now. Thorns pierce my skin and catch on my clothes but I stay low, surrounded by trees, thinking I can't be seen, but the clouds part and in the moonlight I catch sight of the sleeve of my hoodie, which, unbelievably, is white, despite the mud splatters. I curse myself. Stupid. Stupid. Stupid. I yank it off and stuff it under a bush. My teeth clatter together with cold. With fear. To my left twigs snap underfoot and instinctively I push myself up and rock forward onto the balls of my feet like a runner about to sprint. Over my heartbeat pounding in my ears, I hear it.
A cough. Behind me now. Close. Too close.
Run.
I stumble forward. I can do this I tell myself, but it's a lie. I know I can't keep going for much longer.
The clouds roll across the sky again and the blackness is crushing. I momentarily slow, conscious I can't see where I'm putting my feet. The ground is full of potholes and I can't risk spraining my ankle, or worse. What would I do then? How could I get away? The wind gusts and the clouds are swept away and in my peripheral vision a shadow moves. I spin around and scream.
Run.
OOOOOOOH!  Don't know about you #bookjunkies, but I am even more excited that this beauty is sitting on my TBR just waiting to be read….think it is calling out to me….may have to #bump it!  If this has piqued your interest, click on the link below and grab a copy quick!