?? Happy Publication Day??
I am going in blind with this one #bookjunkies, as it is on my TBR and as usual, my fantabulous Guest Reviewer has beat me to reading it!  So have a read of Claire's review and if it takes your fancy, click the link at the end to grab yourself a copy too!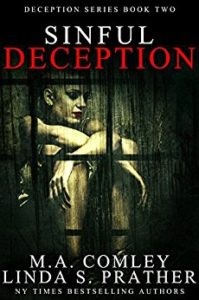 Synopsis:
"At the end of the day, Foxy, we're not all that different, really. I'm going to enjoy working with you."
Detective Alex Fox now had positive proof that The Escape Artist was not only in New York, but monitoring her every move. As a member of the newly formed Special Investigations unit of the NYPD, she's finally in a position to find him, put an end to his villainous crimes and avenge her sister's brutal murder.
When the mutilated bodies of three teenage runaways are recovered, and with the abduction of former Commander Patterson, Alex is forced to put her plans on hold, as the unit is called in to investigate these horrendous crimes. With the two cases running side by side, Alex and her team are stretched to the limits in this edge-of-your-seat thriller.
Claire's Rating: 4.5/5
Claire's Review:
Alex Fox is back and so is the Escape Artist but this time unlike Tragic Deception, The Escape Artist is taking more of the centre stage. We find out much more about this psychopath as the story develops as we do with Alex's special ops team.
The main story thread of the book again was shocking, teenage girls vanishing and then turning up butchered! Why? You'll have to read the whole book to find out!!
Yet again the heartstrings are yanked with Nobby and his fatherly relationship with Alex. Alex's concern for him is heartwarming! Its such a contrast to the evilness of the crimes they are dealing.
Mel and Linda have done it again! Sinful Deception is a cracker of a read! Revelations and twists a plenty; Alex and the team to have settled into their strides though I think there is still a lot to learn about them all! I hope there is plenty more to read from them in 2017! No pressure ladies!!
Many thanks to the authors for giving me an advanced copy of Sinful Deception.
[amazon template=iframe image&asin=B01M00VLTW]