Thanks so much to BloodHound Books and the awesome Sarah Hardy for asking me to take part in the Dark Minds blog tour!  I will be reading the full anthology over the holidays (bought my copy on publication day!) so won't be giving a rating as such until then.  However, I had the pleasure of reading Lisa Hall's (Eeeek!) contribution called: The Wages of Sin and I will tell you a bit about it below! But first, a little about the book!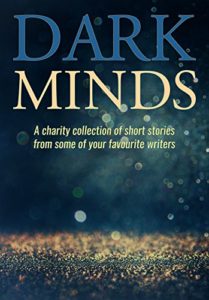 Synopsis:
A collection of short stories from some of your favourite authors
You think you know darkness? Think again.
Bloodhound Books presents Dark Minds – a collection of stories by authors who have come together to produce an anthology that will lure, tantalise and shock its readers.
What took place By the Water?
What goes on behind A Stranger's Eyes?
And what is so special about Slow Roast Pork?
From master authors such as Lisa Hall, Steven Dunne, Louise Jensen and Anita Waller, readers can expect a one hell of a ride…
All profits from the sale of this book will be donated to Hospice UK and Sophie's Appeal.
Dark Minds is a collection of 40 crime and thriller short stories from authors including; Louise Jensen, L.J. Ross, Lisa Hall, Steven Dunne, Betsy Reavley, M.A. Comley, Alex Walters and Anita Waller plus many more. For the complete table of contents, Look Inside on amazon.
About The Author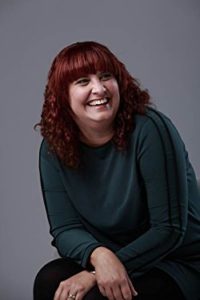 Lisa loves words, reading and everything there is to love about books. She has dreamed of being a writer since she was a little girl – either that or a librarian – and after years of talking about it, was finally brave enough to put pen to paper (and let people actually read it). Lisa lives in a small village in Kent, surrounded by her towering TBR pile, a rather large brood of children, dogs, chickens and ponies and her long-suffering husband. She is also rather partial to eating cheese and drinking wine.
Readers can follow Lisa on Twitter @LisaHallAuthor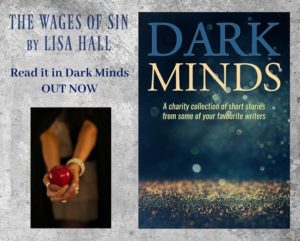 My Thoughts on The Wages of Sin:
Oooooh I do love a dark, twisted and sinister story and Lisa Hall does not disappoint with this short story!
The reader is immediately drawn in to the story through the descriptive text which oooooozes eeriness!  Fear, sadness, forgiveness and justification all play a part in the writing and even though it is only a few pages, I can tell you there was a moment or two that I sucked in my breath with eager anticipation as to what may happen next!
Lisa Hall is a master at twists and this story is no exception! If the rest of the stories in this compilation are as great as this, well I am in for a superb read!  It is on my Christmas TBR and a full review of the book will then follow!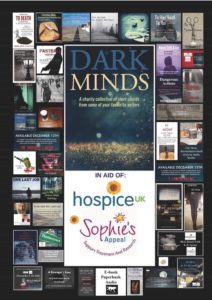 In the meantime though, put your Christmas cheer to good use and grab yourself a copy of this creepy and clever charity compilation today!
[amazon template=iframe image&asin=B01MTZAGT6]