Just a wee intro from me to say a MASSIVE *thank you* to my 'lil star, Claire Knight, for all her great guest reviews on CrimeBookJunkie this year!  I am LOVING her #TopReads list and thrilled that some of my recommendations made it in!  So here it is and to see her full reviews, just click the Book Title! 
Claire Knight's Year In Books -2016
2016 has been an amazing year for me bookwise, I've read some many fantastic books and discovered some brilliant authors. I have to say a huge thank you to Noelle for introducing me to so many of these, through the review requests she receives, the blog tours she's asked me to host or from her banging on about them!
I started the year with a cracker in The Theseus Paradox, thanks to the lovely Kate over at Bibliophile Book Club. Written by a man heavily involved in the 7/7 investigations, this book is a take on what happened….as Mr Videcette says 'I can't tell you the truth, but I can tell you a story…'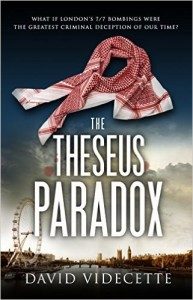 There have been some amazing debuts come out this year – In the Shadows from the lovely Tara Lyons – total plot twist and I highly recommend anyone reading this novel to go back reread the prologue when they've finished! And then OMG it's Tom Bale's debut See How they Run! Fast paced thriller.
I See You from Clare Mackintosh is a fantastic "second novel" with plenty of twists and turns – in my opinion much better than I Let You Go!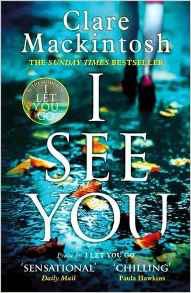 Established authors have also produced some incredible reads. Sibel Hodge's Untouchable – a very controversial and topical theme running through it, I gobbled the story up. The Beautiful Dead from Belinda Bauer – oh wow! Just wow, absolutely loved it! Gorgeous cover, brilliant writing, fantastic story. The Killing Game, a book set over 3 hours that I was addicted to! Amazing standalone from JS Carol set in Hollywood which would make a brilliant film!
And then there are some authors I've discovered this year. My Girl by Jack Jordan oh Lordy! My first solo blog tour and what a cracking book!! Robert Bryndza's Erika Foster series! I read The Girl in The Ice and The Night Stalker back to back and it's tough but The Night Stalker wins the photo finish.
There have been some fantastic new releases from my firm favourites – Mel Comley, Caroline Mitchell, Mel Sherratt, Angie Marsons, CL Taylor, Mark Edwards…keep them coming you lovely people!
I also dipped my toe into translated crime fiction with SixFour, a Japanese beast of a novel, The Murdered Banker a golden age Italian police murder mystery, Where Roses Never Die, my first step into Scandicrime but my favourite was Pierre LeMaitre's Blood Wedding!! I'll be trying more out translated crime fiction next year for sure!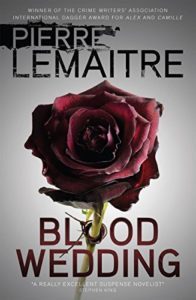 I can't finish without mentioning the Harry Evans series – Noelle will kill me for one but also they are brilliant crime reads. I've read all four of the series this year and they keep getting better with I Know Your Secret being my favourite so far. I cannot wait to see what Graham Smith treats us to next! Eeeeeeeek! and Yay!! – oops, sorry to butt in, Claire – but come on…it's Harry Evans! *swoon* ?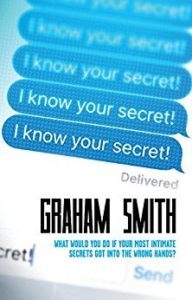 One to watch for next year is Daniel Cole's Ragdoll! Fantastic debut!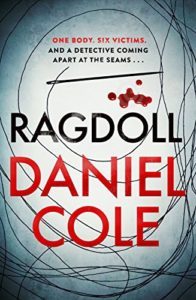 Honourable mentions for Christie Barlow and Marcie Steele….Noelle might not forgive me if I put non-crime in my top reads but these two authors are fabulous! Don't think I laughed more at a book than I did at The Misadventures of a Playground Mother and The Second Chance Shoe Shop merged my two passions in life – shoes and reading.
So 2017, you have a lot to live up to but from what I've seen so far and what I've got waiting in the wings, it's going to be another incredible year in the world of crime fiction.
Thanks, Claire!  Looks like you have had a GREAT year in books and I agree…2017 has a lot to live up to….but I have a good feeling it will blow 2016 out of the water!  
Happy Reading, #bookjunkies!