I absolutely adore Maggie James so it should be no surprise that I was more than excited when she agreed to a guest author post for my blog!  Characters are a huge deal for me.  They can absolutely make or break a novel.  If I don't connect on some level or if they don't draw me into a story, I find I lose interest pretty quickly.  Today, Maggie James tells us about her main character in His Kidnappers Shoes, Laura Bateman.  Grab a cuppa and enjoy the post!
About The Author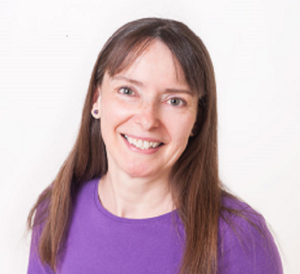 Maggie James is a British author who lives in Bristol. She writes psychological suspense novels.
Before turning her hand to writing, Maggie worked mainly as an accountant, with a diversion into practising as a nutritional therapist. Diet and health remain high on her list of interests, along with travel. Accountancy does not, but then it never did. The urge to pack a bag and go off travelling is always lurking in the background! When not writing, going to the gym, practising yoga or travelling, Maggie can be found seeking new four-legged friends to pet; animals are a lifelong love!
Guest Author Post~ Character In The Spotlight: Laura Bateman by Maggie James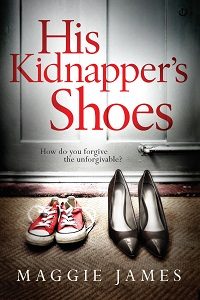 Thank you, Noelle, for hosting me on your wonderful blog! In this post, I'd like to shine a spotlight on Laura Bateman, the central character in my novel 'His Kidnapper's Shoes'. This enigmatic woman was certainly interesting to create! For most of the book, Laura remains mute, refusing to talk after she's arrested for kidnapping four-year-old Daniel Cordwell twenty-two years ago. After questioning by the police she ends up in a psychiatric hospital; while there, Laura yearns for Daniel to visit her. Aware of his bitterness towards her, she has vowed not to speak until she obtains his forgiveness.
At the start of the novel, Laura is in her mid-forties, although we mainly explore her life from childhood through to her marriage in her twenties. Her husband, the controlling Ian Bateman, is first attracted to her by her eyes, which are an unusually deep blue. They also alert Daniel that his hazy memories of another life may not be imaginary, an idea he becomes obsessed with. He begins to question whether his biological father was the brown-eyed student that Laura claims, given her blue eyes, his green ones. Tortured by his distant recollections, he sets out on a quest for the truth, thus setting himself on course for emotional meltdown.
Laura was a complex character to write, as I wanted my readers to feel sympathy for her, whilst not condoning her abduction of a child. She's essentially a gentle soul, driven to crime after a terrible tragedy. First she endures a difficult childhood, before suffering violence and loss in her teens. As a result, her survival instincts push her into manipulative behaviour as well as kidnap, blinding her to the reality of what she does. She's no saint, that's for sure! Who among us can say they wouldn't commit crime, though, given the right circumstances?
Let's hear from Laura herself:
'Daniel's forgiveness is the main thing I crave. I realise I should tell him how sorry I am but the words seem inadequate, given what he suffered through my actions.
In time, I might stop hating myself for the devastation I caused in Daniel's life. I thought I was doing the right thing for him, but really I was trying to plug the gaping hole in my heart. I wonder whether he will ever forgive me. The days and nights won't seem so long if I know he's trying.'
Forgiveness is the central theme of the book, and an interesting one to examine; it's something I struggle with, as I suspect many people do. At the start of the book, Laura is in denial, refusing to acknowledge she has committed a crime. By the end, however, she accepts she inflicted terrible suffering, albeit unknowingly, on her beloved son. Daniel is also forced to understand such matters are not necessarily as black and white as he once thought. The question is not just whether Daniel can forgive Laura, but whether she can ever make peace with herself.
Thank you so much, Maggie!!  This book is on my TBR and I cannot wait to read it! His Kidnapper's Shoes was published by Lake Union on November 15, 2016. Here's the link: http://smarturl.it/HKSnew