Day 2 of TBC's Event and I have another FIVE cracking books that any #CrimeBookJunkie must read!  To follow the full event, as there will be LOADS of recommendations from some amazing bloggers, make sure to friend Charlie Fenton on facebook to be added to the secret club!  Links to full reviews (where applicable) and amazon will be included so you can find out a bit more!
In no particular order, here are my next five #AllTimeFavourite Crime/PoliceProcedural books….
CrimeBookJunkies All Time Favourite Crime/Police Procedural List 
Mike Craven's #DIAvisonFluke series really is superb!  There are two books in the series so far, a novella: Assume Nothing, Believe Nobody and Challenge Everything and the full novel: Born In A Burial Gown.  However, my #AllTimeFavourite of this series so far is Body Breaker which is due for release in May 2017. What-a-friggin-book!!  The author cranks it up a notch and has left me reeling for the next in the series.  Although I have no review for it yet — trust me, when I can post it…OMFG…you will eagerly be waiting the release to buy it!  My full reviews are below- check them out!
Assume Nothing, Believe Nobody and Challenge Everything  UK http://amzn.to/2fHLwVd
Born In A Burial Gown  UK: http://amzn.to/2eTyuo2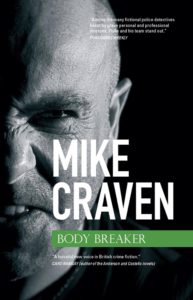 Out May 2017 #WatchThisSpace
Paul Grzegorzek's But For The Grace of God — *sigh* – not only is this one of my All Time Favourite Crime/PoliceProcedural's — it is one of my All Time Favourite books EVER!  Every time I think of this book, a warm fuzzy feeling comes over me — it is just THAT good!  In my review I say "It is gritty, emotional, full of twists that had me breathless at times.  And it has authenticity and realism which just makes it phenomenal." — it is that, and so much more.  John Cooper is a character that I just adore and I will always shout out about this book!  My full review will explain it all as for some reason, I am just lost in the greatness of this book!
But For The Grace Of God  UK: http://amzn.to/2gaIMhh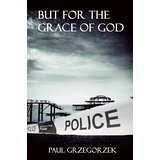 Mel Sherratt's DS Allie Shenton series.  I absolutely LOVED Taunting The Dead by this author.  It was the first book I read and I immediately became hooked to her style of writing and the realism in her characters.  I would have to say that Only The Brave is my favourite in this series, but even that was a tough call to make as each of the three books is amazing in their own right!  I am also hooked now to Mel's new #DSEdenBerrisford series starting with The Girl's Next Door so I will not be surprised if this series is also added to my #AllTimeFaves at some point too! My full review of Only The Brave can be found via the link below:
Only The Brave  UK: http://amzn.to/2fu4Z8L– All Time Fave
The Girl's Next Door  UK: http://amzn.to/2gsjM80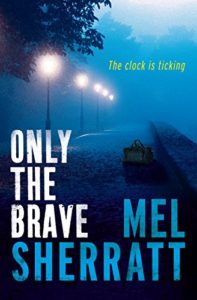 Michael Wood's DCI Matilda Darke series.  OMFG – I absolutely could not believe that For Reasons Unknown was this author's debut crime novel!!  It was my Top debut of 2015 and for good reason!  I loved Matilda with all her flaws.  The story itself was also creepy, hard-hitting and full of moments which left me questioning whether or not I was on the right path in my own deductions.  I also love the second book in this series, Outside Looking In – however, For Reasons Unknown is a definite #AllTimeFavourite for me! My full review of both these books as well as amazon links can be found below!
For Reasons Unknown  UK: http://amzn.to/2fu9Dn6
Outside Looking In  UK: http://amzn.to/2gajAru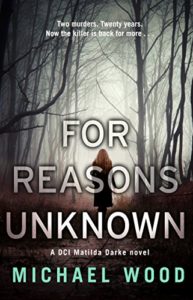 Angela Marsons' #DIKimStone series — Blood Lines — EEEK!  Now this is one of those series/ books that crosses between Police Procedural and Psychological Thrillers.  And do you know what….it simply blew me away!  Again, this is one of those series that gets better with each book that comes out.  Angela Marsons' scares me….I mean, the stuff she writes about makes me question HOW she knows all this stuff — or more worryingly — how she makes it up!  Kim is a strong character with demons from her past — but those demons don't pull her down– they build her up and make her stronger as more of her past is revealed.  Love…Love…LOVE this series!  Blood Lines is my favourite so far, but the whole series is one to read.  My review(s) and amazon links below!
Blood Lines   UK: http://amzn.to/2fgJUkF   *AllTimeFave (so far)
Review Links : Play Dead    Lost Girls   Evil Games    Silent Scream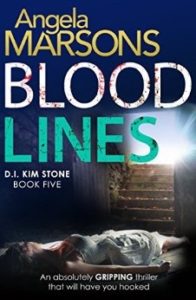 Wow!  That was tough!  So many GREAT books!  Tomorrow I reveal my next five #AllTimeFavourites in the Crime/Police Procedural category so hope you pop by and check them out!