?Happy Publication Day?   ? Happy Birthday Casey?
OMG! OMG! OMG!  I adore Casey Kelleher and have read every one of her books..so when Kim / Bookouture asked if I wanted to open this blog tour – HELL YEAH were the only words I could think of in reply!  Grab a cuppa, kick back and have a read of my thoughts on The Taken.
About the author: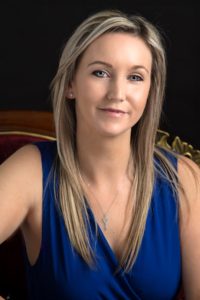 Born in Cuckfield, West Sussex, Casey Kelleher grew up as an avid reader and a huge fan of author Martina Cole.
Whilst working as a beauty therapist and bringing up her three children together with her Husband, Casey penned her debut novel Rotten to the Core. Its success meant that she could give up her day job and concentrate on writing full time.
www.caseykelleher.co.uk 
www.facebook.com/OfficialCaseyKelleher
www.twitter.com/CaseyKelleher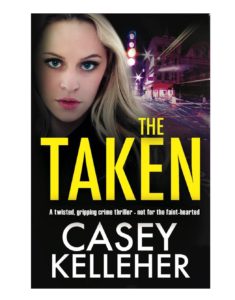 Synopsis:
When you've lost everything, you'll do anything to survive.
Saskia Frost's world is blown apart when her dad dies. Without any family, she's on her own now and up to her eyeballs in her father's debts. He owed a lot of money to some very dangerous men – Joshua and Vincent Harper. Before long, aspiring ballerina Saskia finds herself lap-dancing in a London club to survive. A club run by the infamous Harper brothers. Saskia is now their property and they're going to make her pay every penny back.
Teenager Lena Cona has fled a cruel and controlling marriage. She arrives in England with her newborn daughter, desperately relying on strangers for help. But she soon learns that not everyone can be trusted as she finds herself caught in the clutches of Colin Jefferies, a twisted individual obsessed by his own sinister secrets. As the sickening truth is revealed, Lena is forced to fight for her life – and her baby's.
When their worlds collide, Lena and Saskia form an unlikely friendship. But with the terrifying Harper brothers on their tail, as well as Lena's vengeful and violent husband, can they escape with their lives?
My Rating: 5/5
My Review:
A mahoosive thanks to Kim Nash/ Bookouture and Netgalley for an ARC of this book, in exchange for an honest review.
Eeeeeek!  Where do I start!!  Well first, I have to say that I was a teeny, tiny bit worried that some of the grit and rawness I got from Casey Kelleher's first four books may have been lost after she signed with Bookouture.  What the hell was I thinking?! *smacks hand* – I could not have been more wrong!
Set in London, we are taken on a journey with the characters while such things as violence, gangs, poverty/debt, culture, power, control, alcoholism, struggle, survival and loss are explored.
The plot is cleverly written and captures a few strands before coming together and really taking hold.  I was intrigued and gripped from the start and OMFG peeps – the twists!  The twists had me totally caught off guard and a little creeped out!  Who knew that Casey Kelleher could be so disturbed!  I love it!!
There is a great mix of characters in this book and each add a certain flavour to the story.  Saskia Frost is determined, slightly innocent (at first!) and a real fighter! She is not afraid of a challenge or hard work if gets her what she wants.  She also has a kind soul.  Love a strong, female lead!  Lena shares the same characteristics, except her fight for survival really had me rooting for her!  Her husband is a grade-A arse and I was really hoping she would just kick him to the curb…she does better! #NoSpoilers!  The Harpers are the Ronnie & Reggie Kray of this story – the London gangsters who have all the power.  Their characters were a bit more complex than that though and I enjoyed their streak of nastiness!  But Mary and Colin….WTAF?!?  I really do not want to spoil anything about these two but JAYSUS!!!  You are one messed up cookie, Mrs K!  I friggin love it!!  There were many more characters which brought this story to life, but if I talk about them all, you won't want to find out about them yourself!
Another winner for Casey Kelleher and Bookouture!  It gets a massive HELL YEAH  recommendation from me and I look forward to what this author has in store for us next!  Head over to amazon and get yourself a copy…Now! Now! Now!!  Woohoo!!
[amazon template=iframe image&asin=B01K0HDKC2]