Over the moon to be finally taking part in a #TomBaleBlogTour!  Whoop! Whoop!  After reading/reviewing, See How They Run, I was dead keen to take part!  A huge thanks to Kim Nash /Bookouture/Netgalley and Mr Bale for the ARC and invite!
About The Author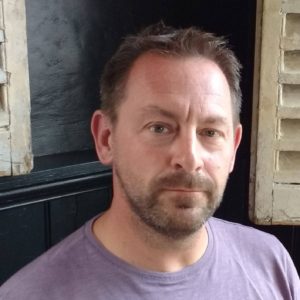 Tom Bale decided that he wanted to be an author from the age of seven but, after another career got in the way, it wasn't until much later that his dream was fulfilled. After several books with Random House, Tom signed with Bookouture for two stunning 'everyman' thrillers.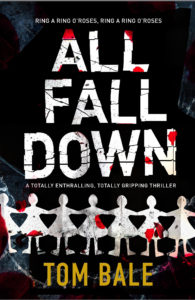 Synopsis:
You tried to save a life. Now you're fighting to save your own.
It's the perfect Sunday. Summer sunshine, a barbecue with the kids.
But a knock on the garden gate and two words, 'HELP ME', changes everything.
When loving parents Rob and Wendy Turner let a dying man into their home, and do their best to help him, they think pure chance led him to their house. But soon their lives are threatened in ways they could never have imagined … and then the first anonymous letter arrives, forcing them to question all they know.
Someone is watching.
Someone is waiting.
They will stop at nothing.
Rob and Wendy will do anything to keep their family safe, but their children Georgia, Josh and Evan are teenagers now, with their own hidden lives.
Everyone has secrets, but how can you save your family, if you don't really know them?
My Rating:  4/5
My Review: 
I received this ARC from Bookouture via Netgalley in exchange for an honest review.
Can I just start off by saying that after my recent #BaleBinge, I am certainly a HUGE fan of Mr Bale and have downloaded a few of his other books to have a read of.  I mean OMFG – it is TOM BALE afterall! #FanGirlAlert
All Fall Down is a stand-alone novel set in Winchester/Hampshire area and you really get a feel for the landscape/area from the authors use of description.  A variety of themes can be found within this novel and include: deception; lies; family; relationships; fear; courage; regret, "what if's?"~ and that is just a few of what you will find in this novel.
With an intriguing and gripping plot, I found the pace in All Fall Down to be a tad bit slower than See How They Run despite having such an intense feel.  Told from a third person POV, you really get a grasp of all the action that is happening in this story.  What I also like, is that the differing perspectives allows you to really SEE the characters personalities and this is what kept me hooked throughout.
The story begins with a dead guy…dropping in on the family BBQ…he of course, was not dead at first – but ended up that way!  Immediately, the questions were racing through my mind!  WHO is this guy? WHY did he end up at Rob & Wendy's house? Are Evan, Josh or Georgia involved?  WTAF is going on here!?  See what I mean!  Great start!
Then the notes start arriving and despite being reminded of the "horror" movie(s) I Know What You Did etc …the hairs on the back off my neck went full salute!  Goosebumps galore!  And I am not ashamed to say that I may have had to turn the light on!
The pages were filled with a lot of characters, so I really was looking forward to the significance of each.  Rather than go through them all, I will just pick out a few that really grabbed and kept hold of my attention.  Georgia: now her backstory is intriguing, and a whole story could have been written about it, in my opinion!  She has a strong defiance, but she is still very vulnerable and I thought she was a character that really did the story justice.  Rob also stood out for me as he was very determined – whether that be in saving his family or seeking the truth – I liked this guy!  He also had a wonderfully dry sense of humour, which just added to the story and made me giggle a few times.   There are a few others, the twisted peeps, but I can't say much without giving things away…so I won't…but at times they made my blood boil while making me nervous for what they had planned for the family.  OMG – I didn't know what to think!  Josh annoyed me, if I am honest and so did Wendy and Gabriel.  There are loads more I could talk about as their quirks, mannerisms or use of language really piqued my interest.
My detective skills were on fire this time as I had managed to figure out a few of the twists, but this did not detract from my enjoyment of this adrenaline-filled, heart in my throat and completely intense crime thriller.  It gets a HELL YEAH recommendation from me for sure!  Head over to amazon via the link below and grab yourself a copy!  And let it be known, there is NO doubt, I am definitely a fan of Mr Bale's now!!
[amazon template=iframe image&asin=B01GK0CAR4]
UK: http://amzn.to/1UjqDJf
US: http://amzn.to/25BFYN7