I am thrilled to be a part of the fabulous Fahrenheit Press' ONE YEAR Birthday Celebrations!  Here is a little link to get you in the celebratory mood: https://t.co/TMfyOZ2uqe. By the way…I friggin love that!
So who the hell are Fahrenheit Press?  They are not your average #CrimeFiction publishers…they are not your average anything!  They kick ass and that is what drew me to them!  Check out their website for a little bit more! http://www.fahrenheit-press.com/who-the-hell.html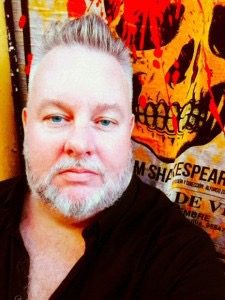 Who is that ☝ guy!  That is Chris McVeigh, international publishing veteran and the brains behind Fahrenheit Press.  And guess what #Bookjunkies…this guy is FREAKIN' mental because he is giving away a subscription to their Book Club.
And what does that mean?  OMFG!!  It means that you get every book …EVERY BOOK….published by Fahrenheit Press in 2016.  That is not one book, or five my lovely bookish friends…it is a bloody shedload of approximately  FIFTY plus  books! Whaaaaaaat!?  See what I mean?  Mental!!
Now if that doesn't blow you away, you need help!  So how do you win this wickedly wonderful prize?  Easy peasy.  Comment below  or find the post on my CrimeBookJunkie Facebook page and I will choose a random winner on Sunday September 25th at 5pm!
*Giveaway is ebooks only, there is no alternative. Winners will be announced here by 6pm on the Sunday so #WatchThisSpace!  EEEEEEEK!   I am so excited!!!  Good luck peeps!!