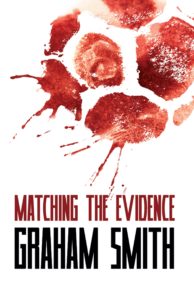 OMFG #bookjunkies!  I do not normally do a blog post about #BlogTours I am involved in, but this one is a little special.  It is the FIRST Blog Tour I have organised all on my own for an author I just simply adore!  I also wanted to give a HUGE shout out and THANKS to the most amazing bloggers and reviewers who are taking part!
Of course I need to say a big  *thank you* to Graham Smith and Caffeine Nights Publishing, for..well…actually trusting me to organise this *KickAss* tour…and it really is bloody amazing!!  It kicks off August 29th- Woohoo!! #NotLongNow
Meet the Bloggers
I have attached the blog tour poster for those of you who want to follow the tour, but also included the bloggers websites so you can check them out — as they all bloody ROCK!  We have:
Claire Knight: CrimeBookJunkie Guest reviewer ; Sarah Hardy:  ByTheLetterBookReviews 
Kate Moloney: BibliophileBookClub ; Joseph Calleja RelaxAndReadReviews
Shell Baker: ChellesBookReviews  ; Lorraine Rugman: TheBookReviewCafe
Katherine  Everett: BestCrimeBooksAndMore ; Jo Evans: LifeOfCrime 
Helen Claire: BaattyAboutBooks  ; Gordon McGhie: GrabThisBook 
Sharon Bairden: ChapterInMyLife ;  Joanne Robertson: MyChestnutReadingTree 
Vic Watson: ElementaryVWatson; Emma Welton:  DampPebbles 
Neats Wilson TheHaphazardousHippo;  Sean Talbot:  SeansBookReviews
Linda Hill: LindasBookBag ; Ian Ayris: The Voices In My Head 
Susan Hampson: BooksFromDuskTillDawn ; Victoria Wilkinson: ILoveReading 
Leah Moyse: ReflectionsOfAReader ; Caroline Maston Confessions Of A Reading Addict
And I certainly cannot leave out or forget the awesome Reviewers from #TeamEvans!  A mahoosive thanks goes to:
Jackie Roche; Tara Lyons; Donna Moran; Gail Shaw; Susan Wallace; Kath Brinck; Alexina Golding; Kelly Carbon; Kim Nash; Abby Jayne Slater; Angela Lockwood; Sumaira Wilson; Philippa McKenna; Lynda Deutrom; Susan Hunter; Abbie Rutherford; Ellen Devonport; Helen Boyce; Rebecca Notnrub; Tara Killmaster; Michelle Shapiro; Jules Mortimer; Teresa Nikolic and the fabulous Kaisha Holloway
And from the fabulous #TBC: Joel Hames-Clarke;  Rachel McKeown; Julie Simon; Sue Mc Quaide Kitt ; Sarah Louise Frost ;  Michelle Driscoll ; Joanne Craig;  Jo Burton ; Audrey Gibson and Sue Harrison
EEEEEEEEK!!!!!  So there you have it! #TeamEvans will blow you away!  Graham Smith is absolutely superb! And Matching the Evidence is currently available for pre order and if you click the link it will arrive on your kindle on September 8th!!  Woohoo! …I am a wee bit excited, in case you didn't notice! ?
[amazon template=iframe image1&asin=B01JJ5D1AC]