EEEEEEEEK!  I LOVE  this lady and thrilled to bits that Bookouture have scooped her up!  Check out the cover for Casey Kelleher's next book….The Taken!!  And OMFG #bookjunkies….I just may be kicking off the #BlogTour for this beauty on October 5th!!  HELL YEAH!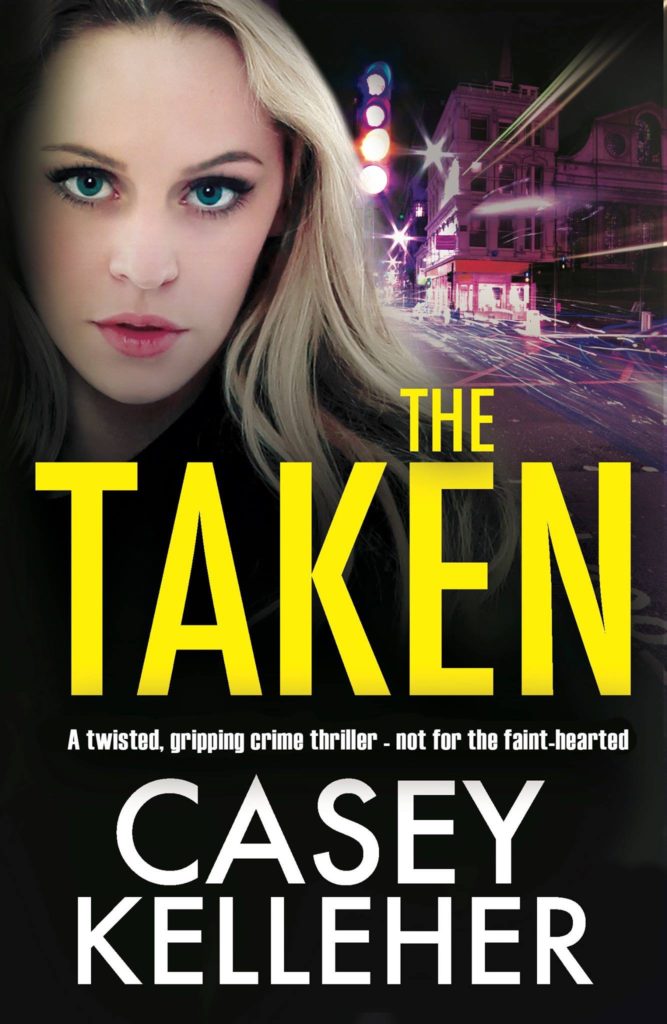 SO what is it all about!? Apparently it is a " twisted, gripping crime thriller – not for the faint-hearted." — Just what this CrimeBookJunkie likes to hear!!   Out on 5th October available to pre-order now.
UK: http://amzn.to/2aWAuYC US: http://amzn.to/2aIO1DH
Want to know more?
When you've lost everything, you'll do anything to survive.
Saskia Frost's world is blown apart when her dad dies. Without any family, she's on her own now and up to her eyeballs in her father's debts. He owed a lot of money to some very dangerous men – Joshua and Vincent Harper. Before long, aspiring ballerina Saskia finds herself lap-dancing in a London club to survive. A club run by the infamous Harper brothers. Saskia is now their property and they're going to make her pay every penny back.
Teenager Lena Cona has fled a cruel and controlling marriage. She arrives in England with her newborn daughter, desperately relying on strangers for help. But she soon learns that not everyone can be trusted as she finds herself caught in the clutches of Colin Jefferies, a twisted individual obsessed by his own sinister secrets. As the sickening truth is revealed, Lena is forced to fight for her life – and her baby's.
When their worlds collide, Lena and Saskia form an unlikely friendship. But with the terrifying Harper brothers on their tail, as well as Lena's vengeful and violent husband, can they escape with their lives?
Fans of Martina Cole and Kimberley Chambers will lose themselves in this brilliantly tense and gripping story.
And The Taken is now available on NetGalley for bloggers.  EEEEEEEEEEEEK!!!!!! 
https://s2.netgalley.com/publisher/title/95503
Ok…that is my weekend sorted!!  OMFG, why are you still reading this!?  Get clicking!!!!!!