Eeeeeeeeeeeeeek #bookjunkies!  I am absolutely over the moon to be a part of this cover reveal!  Not only because I absolutely adore this author..but because she has only gone and used a quote from my No Longer Safe review on the back cover!!!  I still cannot believe it!!!  So without further ado…check out this cover for the new Psychological Thriller from A.J. Waines: Inside The Whispers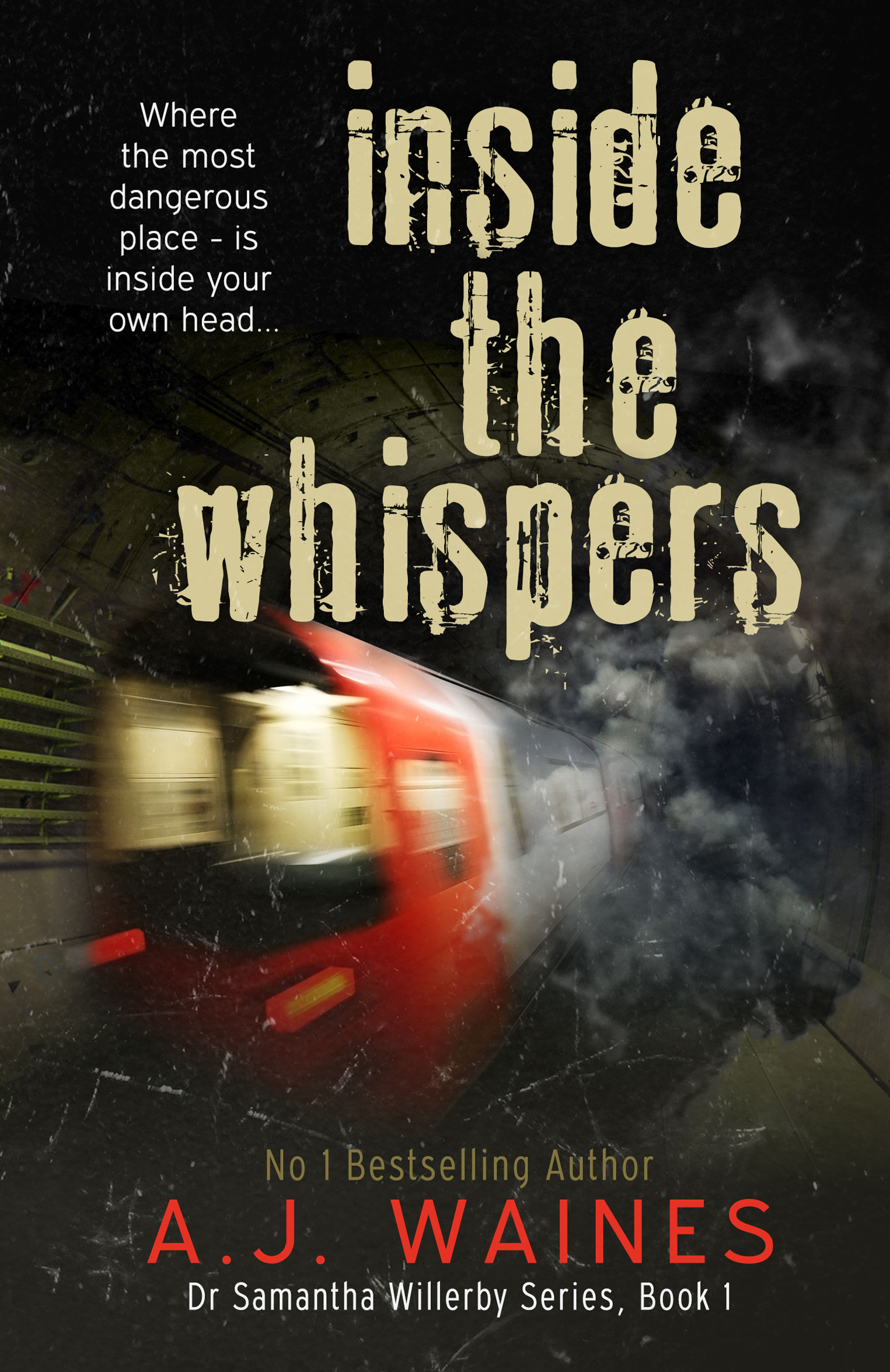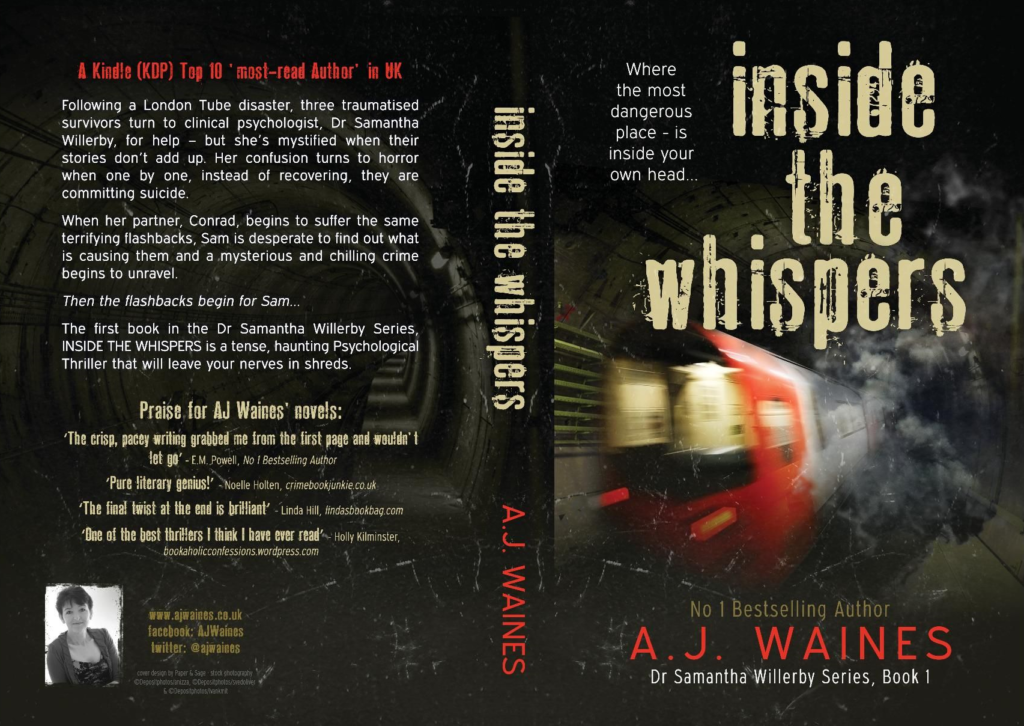 Synopsis:
Where the most Dangerous place – is inside your own head…
Following a London Tube disaster, three traumatised survivors turn to clinical psychologist, Dr Samantha Willerby, for help – but she's mystified when their stories don't add up. Her confusion turns to horror when one by one, instead of recovering, they start committing suicide.
When her partner, Conrad, begins to suffer the same terrifying flashbacks, Sam is desperate to find out what is causing them and a mysterious and chilling crime begins to unravel.
Then the flashbacks begin for Sam…
The first book in the Dr Samantha Willerby Series, INSIDE THE WHISPERS is a tense, haunting Psychological Thriller that will leave your nerves in shreds.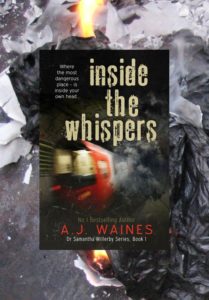 Oh-My-Friggin-God!!! – I've got the heebie jeebies from reading that blurb!  Best book my therapy sessions now, because if it is anything like No Longer Safe, my mind is going to be screwed for months!
The book is available for pre order, so click the link(s) below and watch this space for the #BlogTour in October!

UK (99p): https://www.amazon.co.uk/Whispers-Samantha-Willerby-Chilling-Thriller-ebook/dp/B01K48MLB8
US ($1.51): https://www.amazon.com/Whispers-Samantha-Willerby-Chilling-Thriller-ebook/dp/B01K48MLB8
(and all Amazon outlets worldwide)