Woohoo #bookjunkies!  I was thrilled to have been contacted by publicist Angelle Barbazon to help spread the word about Robert Bailey's Between Black and White.  Who doesn't love a  #BookAnnouncement!!??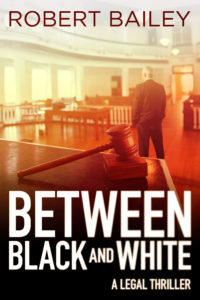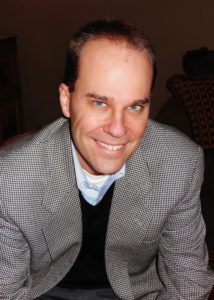 Writer, Attorney Robert Bailey Pens Legal Thriller Brimming with Courtroom Drama, Racial Tensions in the Deep South 'Between Black and White' releases March 15, 2016 HUNTSVILLE, Ala. –
After the success of his bestselling debut legal thriller, "The Professor," civil defense attorney turned author Robert Bailey is returning with a new story brimming with suspense, courtroom drama and turbulent racial tensions in the Deep South in "Between Black and White" (March 15, 2016, Thomas & Mercer). Set in Pulaski, Tennessee, "Between Black and White" tells the story of Bocephus Haynes who, as a young boy, witnessed the brutal murder of his father by 10 local members of the Ku Klux Klan. As an African American lawyer practicing in the birthplace of the Klan years later, Bo has spent his life pursuing justice in his father's name. But when Andy Walton, the man believed to have led the lynch mob 45 years earlier, ends up murdered in the same spot as Bo's father, Bo becomes the prime suspect. Retired law professor Tom McMurtrie, Bo's former teacher and friend, is a year removed from returning to the courtroom. Now McMurtrie and his headstrong partner, Rick Drake, must defend Bo on charges of capital murder while hunting for Andy Walton's true killer. In a courtroom clash that will put their reputations and lives at stake, can McMurtrie and Drake release Bo from a lifetime of despair? Or will justice remain hidden somewhere between black and white?
About The Author 
"Between Black and White" is Robert Bailey's second novel featuring the dogged legal team of McMurtrie and Drake. His debut novel, "The Professor," won the 2014 Beverly Hills Book Award for legal thriller of the year and was an Amazon bestseller, spending several weeks at #1 in the legal thriller category. Bailey graduated from the University of Alabama School of Law in 1999. He lives in Huntsville, Ala., where he practices law with the firm of Lanier Ford Shaver & Payne.
LINKS
Website – https://robertbaileybooks.com/
Facebook – https://www.facebook.com/RobertBaileyBooks
Twitter – https://twitter.com/RBaileyBooks
GoodReads – https://www.goodreads.com/book/show/26209426-between-black-and-white
Amazon – https://www.amazon.com/Between-Black-White-McMurtrie-Thrillers/dp/1503953076
Barnes and Noble – http://www.barnesandnoble.com/w/the-professor-robert-bailey/1115072547?ean=9781503945548
IndieBound – http://www.indiebound.org/book/9781503953079
Don't know about you all, but this definitely looks like a #LegalThriller that I will be adding to my TBR!
[amazon template=iframe image&asin=B013FS57KG]