My little awesome possum, Claire Knight, has shared her Four Things with CrimeBookJunkie today!  She has also chosen/sent along a few photos to go with the post….Ok Claire!  Let's find out your #FourThings! 
********************************************
Four Places I've Lived
· Nottinghamshire
· Derbyshire
· Kent
· West Yorkshire
Four Jobs I've Had
· Bar maid
· Team Manager
· Babysitter
· Trainee Accountant
Four Things I Don't Eat
· Cauliflower
· Fish
· White Cabbage
· Coconut
Four Favourite Foods
· Beef – steak, burgers, stir fry, curry…..
· Sweet stuff particularly liquorice and M&S super mini lemon meringues
· Coffee….only just discovered coffee and I can't drink too much as it dries out my skin but I have to have a cup to start my working day….
· Chocolate in every colour, shape and size……
Four Movies I've Watched More Than Once
· The Lion King
· Ocean's Eleven – the remake with all the eye candy and the funky music…..
· Dirty Dancing
· Skyfall – the only Bond film that makes me cry
Four TV Shows I Watch
· Death in Paradise
· The Good Wife
· Pretty Little Liars (my guilty pleasure)
· Sherlock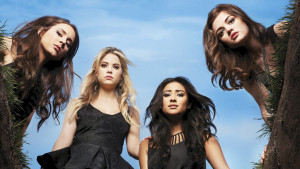 Four Places I've Visited
· Paris
· Geneva
· Madrid
· Belfast
Four Things I'm Looking Forward to This Year
· Harrogate – I'm going to my first Theakstons Old Peculiar Crime Writing Festival and I am very excited even though it's not until July
· Seeing my eldest progress with his reading – I want to instil a love for reading in my boys
· Christmas – I love Christmas and the past two haven't been the best so 2016 will be better
· The rest of 2016….the year so far has been pretty good so I can't wait to see what else it brings

Four Things I Can't Live Without
This obviously excludes my lovely family and friends!!
· My books
· My phone
· Caffeine
· My bed
Four Pet Peeves
· Stupid people doing stupid things
· Chewing gum
· People driving too close to me when I'm on the motorway
· Standing on bits of Lego
Four Things I Wish I Could Do
· Be paid to read
· Get the hubby to overcome his flying issues
· Click my fingers and the housework would all be done
· Create extra hours in the day
Four Subjects I Studied In School
· Maths
· French
· Music
· Chemistry
Four Things Near to Me Right Now
· My phone (obviously)
· My eldest's reading record
*Two Fireman Sam books
· A penguin pillow pet
AWWWW!  Nice to see I have some things in common with Claire!  Maybe that is why we are such good friends! Thanks Possum for sharing your Four Things with me and CrimeBookJunkie!  
Scottydog….you're next! ?