At 8 months old, my blog has grown into something more than just a hobby…it has become a passion for me…or another addiction alongside my book and stationary "habits".  This year, I decided that on top of just reviews, author interviews and blog tours, I am going to try and write/post about events I have attended as well as other things #bookish in nature.  I do post these things on my Facebook Page and my Twitter Account but tend to leave them off my blog….Not sure why…but that changes NOW!
I have been fortunate enough to be invited to a few book launches, bookclub meets and Author/Blogger events since I started blogging at the end of May 2015 and once I got over my initial nerves (OMG I am so shy…despite the fact my social media accounts may make you think otherwise!) I have left each event on a non-narcotic based high which lasted for days…if not longer!
I have had the opportunity of meeting, chatting and absolutely #Fangirling over some of my favourite authors ~ Such as Emma L Clapperton (author of Beyond Evidence and Henderson Manor which are both 99p at the moment…Just saying!)  I also met my bestie, Michael J Malone author of the DI Ray McBain Series and Denzil Meyrick author of the DCI Daley Series when I was invited to Glasgow in November 2015.  And I nearly forgot to mention the absolutely fabulous Llainy Swanson!! #MyBad!! By the way…LOVE SCOTLAND!  Do not be surprised if one day I have moved there…seriously!!
I also had the opportunity of meeting some of the blogging community alongside some more FAB authors at an event arranged by Kim Nash in Birmingham in November 2015.  I have become best friends with some of these bloggers~ such as Sarah Hardy of By The Letter Book Reviews, Shell Baker of Chelles Book Reviews, Kim Nash from Bookouture and met some wonderful new friends like  Linda Hill, Bookaholic Holly and Rachel Gilby whose blogs will soon be added on mine as they are definitely worth following.  I also cannot forget to mention my other #BBFF's in the blogging community like  Katherine Everett, Kate Moloney, Joseph Calleja, and Claire Knight.  Hours and hours of laughter from that lot!  I love them to bits!
Is that Col Bury author of My Kind Of Justice with his arm around me?!  Hell yeah it is!!  And Sarah Hardy is chatting books with John Bowen, author of Where The Dead Walk.  Look at us shmoozing with authors like we do it on a daily basis!  The awesome Heide Goody actually gave me a lift to the event and I finally got to meet Joel Hames, Claire Seeber and the absolutely lovely Christie Barlow……We are not stalkers….much! Ok…I am…but can you blame me!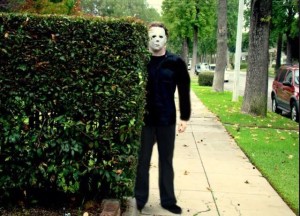 #NotAStalker
But I have to say, that 2016 has been the highlight of my life in the blogging sense when I got to meet THE MEL SHERRATT!!!!  I have read every single one of Mel's books…even the girly ones she writes as Marcie Steele…ok, they are not crime related but they are more #ChickGrit than pure #ChickLit.  Mel posted a fantastic post today which mirrored my own feelings exactly on her Website.  I am not going to lie bookjunkies…the minute I saw Mel walk through the door…there were tears…it was like I was finally getting to meet up with a long lost friend.  I am still buzzing and I am not sure that feeling will go away any time soon!  The picture below is my all time fave and will be framed!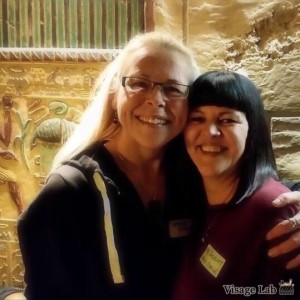 I spent some time chatting with Sue Flint,  Rob Sinclair, Rebecca Bradley, Barbara Copperthwaite and made C.L. Taylor laugh when I bowed…yes I actually bowed…as I was introduced to her and shook her hand.  Just seemed the natural thing to do! Ha Ha Ha!  WTF?! ? And who would believe it, but I met a fellow Canadian, Sue Miller!
I know this was a long post –future ones will be shorter as I will write about single events — but I had to shout from the rooftops about these as they seriously have been amazing experiences for me.  I will be meeting one of my Guest Reviewers, Claire Knight in a few weeks and one day, hope to meet the mysterious ScottyDog too!  There is another Author/Blogger event in London in March and in Birmingham in April so guess what…I will be there for sure!!! And then of course, there is HARROGATE in July…I am going to stop now though as I just may explode from all the excitement!
So there you have it bookjunkies…a readers dream CAN come true!