As Claire is a Guest Reviewer here on CrimeBookJunkie, I thought it only fair she gives us readers an idea of her top reads for 2015!  I was a little curious too, wondering if we may have some similar books on our lists….mine will be posted later (or tomorrow) …But I can see we do have some similarities and there are some books I need to bump on my TBR after reading this list too!…. I will say no more!  So here we go…..
Claire Knight's TOP READS 2015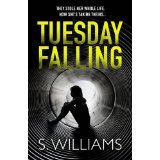 S Williams – Tuesday Falling
Tuesday Falling had me hooked from the first chapter. A vigilante sorting out criminals that couldn't be caught by the police. Highly addictive debut from S Williams, can't wait for his next novel!
Goodreads Review Tuesday Falling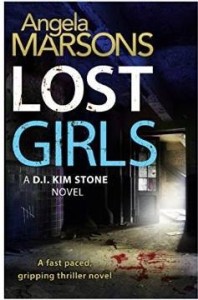 Angela Marsons – Lost Girls
Angie Marsons' books are brilliant, I've loved all three so far but Lost Girls pipped Silent Scream and Evil Games to the post by a whisker. A tense read! Bring on Book 4!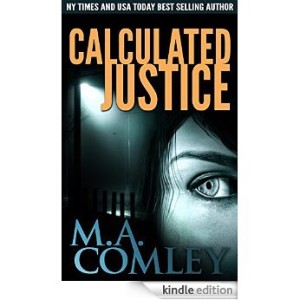 M A Comley – Calculated Justice
I have fallen in love with Mel's writing since I was asked to review Torn Apart, the first of the Hero Nelson series. None of Mel's books have disappointed but Calculated Justice took my breath away at the speed Lorne Warner chased around London playing a dastardly game of Treasure Hunt!
Goodreads Review Calculated Justice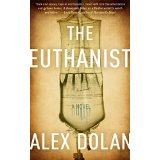 Alex Dolan – The Euthanist
Another brilliant debut novel that has stayed with me. The Euthanist is a thought provoking thriller about the rights and wrongs of euthanasia.
Goodreads Review The Euthanist
Peter Swanson – The Kind Worth Killing
A Kind Worth Killing is a book of two halves. The story starts slowly but suddenly the book hits a canter and you're in for a wild ride! I think it could make an interesting film.
Goodreads Review The Kind Worth Killing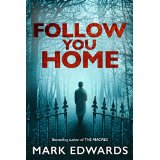 Mark Edwards – Follow You Home
I have been a fan of Mark Edwards' psychological thrillers since I read and loved the Magpies when it was first released – it was possibly the first psychological thriller I had read. Follow You Home is equally as brilliant and tense.
Goodreads Review Follow You Home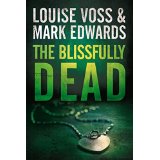 Mark Edwards and Louise Voss – The Blissfully Dead
As I've already said I love Mark's writing but when he collaborates with Louise Voss, you get something slightly different but equally as enthralling. The Blissfully Dead is the second in their DI Lennon series and what a story! Teen fangirls being slaughtered!
Goodreads Review The Blissfully Dead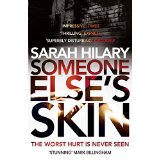 Sarah Hilary – Someone Else's Skin
When I downloaded Someone Else's Skin, I'd heard a lot about it and it had already won the Theakstons Old Peculier crime novel of the year award. The book definitely deserves the accolade and I loved Marnie Rome and Noah Jake. I can't wait to read more and it's being adapted for the small screen too!
Goodreads Review Someone Else's Skin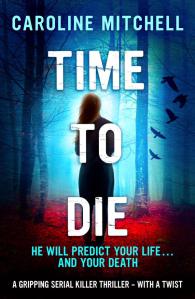 Caroline Mitchell – Time To Die
Before reading the first Jennifer Knight book Don't Turn Around, I wasn't a fan of stories with a paranormal element but Caroline's writing drew me in. Time To Die is a darker story with the added element of the Ravens. It reminded me of Hitchcock's The Birds at points. I'm already looking forward to Jennifer's next case!
Goodreads Review Time To Die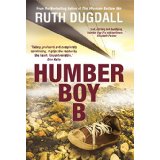 Ruth Dugdall – Humber Boy B
I have read the Cate Austin books since they first came out and loved them, controversial and topical subject matter that makes you think. Humber Boy B is no different.
Goodreads Review Humber Boy B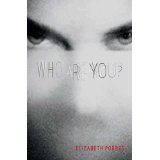 Elizabeth Forbes – Who Are You?
I hadn't heard of Lizzie Forbes before I was offered Who Are You? to read and review through THE Book Club. It's an uncomfortable read about post traumatic stress disorder and domestic violence in an ex-forces family. It's brilliantly written with several gasp moments in the story!
Goodreads Review Who Are You
I've found pulling my top reads for 2015 very difficult; I've read some fantastic books this year.
Other authors I've discovered and loved this year include Steven Dunne, Mel Sherratt, Angie Smith, John Marrs, Clare Mackintosh, Ruth Ware, Jenny Blackhurst, Chris James, Graeme Cameron, C L Taylor and Kathryn Croft.
I can't wait to see what 2016 has in store!
Wow Claire!  Awesome list and fab reviews!  Looking even more forward to reading some of these books off your Top Reads 2015! Thanks for sharing!