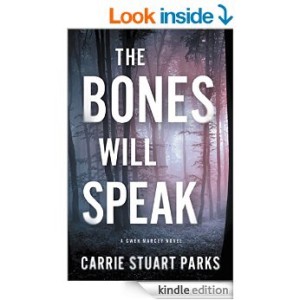 Synopsis:
Forensic artist Gwen Marcey has become the target of a serial killer who believes he's been appointed God's executioner.
In Copper Creek, Montana, Gwen Marcey is struggling to put together her life after cancer and divorce. When her dog retrieves a skull of a murder victim and leads her to the victim's grave, Gwen uses her forensic art ability to identify a serial killer. She is horrified to discover all the victims look like her fourteen-year-old daughter.
The murderer is a "lone wolf," a member of the terrorist group Phineas Priesthood—and he has a score to settle with Gwen. Unraveling the tangled Christian Identity movement, where race—not grace—provides salvation, Gwen is in a frantic rush against time. She must use all her skills to uncover the killer before he can carry out his threat to destroy her and everyone she loves.
My Rating: 3.5/5
My Review:
I received this book from Netgalley in exchange for an honest review.
I must admit, I found this book to be a slow-starter. I struggled with the first 50% of this book but I kept with it as I could feel there was something there.
The characters were interesting and little tid bits were thrown out to keep me hooked, which I suppose was the main reason I kept going. The background story was also interesting (Gwen's) but I think I need to read the first book as I could tell I was missing out on a lot of why things happened as they did.
Once I got over the hump, the book picked up momentum and the pace was GO GO GO. I was gripped! It is a shame that it took so long as I think that may put off a few readers and that would be a shame.
I am also one of those readers who likes to read "About The Author" and the Acknowledgements…I guess it is like those movie buffs who sit and watch the credits. I think, if they put the time in to thank people and tell us a little about themselves than it is the least I could do. The main character (Gwen) seems to be loosely based on the author and the expertise of a Forensic Artist clearly comes through in this book!
I would definitely recommend having a read of this and I will be picking up Book 1 myself to see if it links the stories/characters together. Click the link below to pick up a copy ?
[amazon template=iframe image&asin=B00PWOH87M]