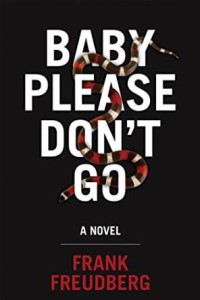 Synopsis:
All Lock Gilkenney wants is a family.
But he'll have to cross the line to get one.
Lock is a dedicated investigator at Child Protective Services. An anonymous report of neglect comes in. He responds and finds the kids in good health. Lock concludes the report was a ruse, possibly part of a scheme to make Natalie Mannheim, the kids' mother, look bad in an upcoming divorce trial.
Natalie needs Lock's expertise to help her win custody—and a multi-million-dollar divorce settlement.
He realizes she doesn't have a prayer in court against her shrewd husband, and only Lock can help her now. Lock knows all about addiction, and he's aware of the powerful hold Natalie has on him. But he can't get her out of his head. Lock is caught between his commitment to take the high road and his burning desire to have a family.
In this story of love, lust, deceit and murder, what Lock chooses to do will grab your imagination and never let go.
My Rating: 5/5
My Review:
I was given this book by the publicist in exchange for an honest review. Well what can I say!? I absolutely loved this book!!!
The story is well written and hooks you from the start. What I particularly liked about this book is just when I thought it would end as most books would have ended, this one carried on and I learned the "what happened next" without having to wait for another book or imagine what may have happened. A conclusion…an actual, real and believable ending! Just brilliant in my view.
The characters were also created perfectly–strongly developed, you know the ones you like and those you despise..they felt real. I really connected with Lock, his mentor and some of the other characters within the pages – even those I did not particularly like.  Maybe that is because it is something I could see happening in America or maybe it was something similar to something that I read about in the papers…I don't know…but it was brilliant. Have I said that too much?
There were a few typos in this book which I though could have/should have been picked up but it did not distract me enough to affect my rating. There are also quite a few twists and I often felt like shouting at Lock as he should have seen them coming!
The pace of this book was also just right. It flowed evenly and picked up at all the right parts. I did not feel disappointed at any point. This was the first book I have read by this author and it certainly will not be the last.
I highly recommend this book — click the link below if you want a great read for this summer:
[amazon template=add to cart&asin=B00XB7IXY4]