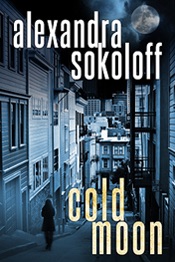 Synopsis:
The hunt for mass murderer Cara Lindstrom is over. FBI Special Agent Matthew Roarke has been working for this moment: the capture of a killer who savagely hunts the worst of humanity. But Roarke remains traumatized by his own near-death at the hands of the serial killer who slaughtered Cara's family…and haunted by the enigmatic woman who saved his life.
Then the sixteen-year-old prostitute who witnessed Cara's most recent murder goes missing, and suddenly pimps are turning up dead on the streets of San Francisco, killed with an MO eerily similar to Cara's handiwork.
Is a new killer on the loose with a mission even more deadly than hers? In the pulse-pounding third Huntress/FBI Thrillers book, Roarke will have to go on the hunt…and every woman he meets, even those closest to him, may prove deadly.
My Rating: 5/5
My Review:
I was given this book by the author in exchange for an honest review. I can honestly say that this is one of the best series of books I have read in recent times.
What I loved about this book and the whole series in fact was how the author manages to weave fact and fiction when analysing the crime(s) and profiling Cara and her MO etc. The descriptions of the characters also draws you in. I could picture Roarke, Epps, Cara, Jade and Rachel for example as if they were beside me as I read. For me, this is the sign of a great book…I became part of the story.
The book also left me thinking about the reality of young girls being sexually exploited and the consequences that follow often leading to these damaged women/children ending up in the criminal justice system. A thought provoking read indeed!
The tension between Epps and Roarke continues from Blood Moon and is still strong in this book. But there is also tension between Rachel and Roarkes…and not in the sexual sense either…well not entirely!  Hands off Rachel!  Roarke is mine 😉
As ever, there are twists and OMG moments which I absolutely adored. The writing is superb–this could be a true crime series it was that good! I could gush on and on but will say that I highly recommend this book/series. I look forward to reading Wolf Moon, the next in the series, although I am not sure I can hold out until 2016 for my fix!
If you are interested in this book, click the link below or go to my Cold Moon Blog Tour Post and leave a comment for your chnace to win the whole set!
[amazon template=add to cart&asin=B00N43K3Dy]