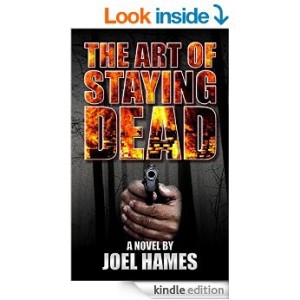 Synopsis:
A prisoner who doesn't exist.
A lawyer who doesn't care.
A secret buried for thirty years.
Sam Williams' idea of an important decision is whether to have another kebab for lunch. He's spent ten years running away from other people's pain, and he's learned not to look back. Sam needs a client, and for a human rights lawyer with a flexible conscience and an impatient landlord, a high security prison seems a decent bet to find one. But now the bodies are mounting up, the decisions are getting serious, and the pain isn't someone else's any more.
Someone wants him dead, the police would like a word, and there's nowhere left in London to hide. If Sam wants to stay alive, he's going to have to stop running and figure out why.
My Rating: 5/5
My Review:
I received this book as an ARC in exchange for an honest review.
I was debating whether to rate this book a 4* or a 5* read and decided that it did indeed deserve the full five stars as it was a great read. The storyline was captivating and although I would not have described it as my typical genre to read…it had all the right elements for me: it was thrilling, suspenseful and I found myself holding my breath in eager anticipation as to what would happen next! Only a few books have done that to me as of late so well done to the author on this one!
I loved the characters as well. There was something interesting about each and every one of them. They also each had a purpose in the storyline and I liked that…even if the mention was only brief…they were there for a reason. Sam Williams was my favourite and not because he was the main character. There was just something about him. Ordinary guy who gets mixed up in something he has no business being a part of. I also liked Mahoney. Badass criminal who helps Sam in his endeavour to put an end to all the madness that surrounds him. A surprising mix but works well.
So would I recommend this book? Absolutely! It ticked all the boxes for me and I will certainly be checking out more of Joel Hames' books in the future!
[amazon template=add to cart&asin=B00X4PJKWM]